Centre Médical Mieux-Être , Montreal's top tier medical clinic, is revolutionizing the dated approach to doctor visits and patient care. Tired of wasting time sitting at your local walk-in clinic and waiting weeks to receive your test results? This state-of-the-art medical concept works to alleviate some of our medical system's burdens with their efficient waiting room policies, a hub of services that provides patients the utmost accessibility, a streamlined communication and patient coordination system, and so much more. Centre Médical Mieux-Être is a one-stop-shop for all your medical needs, all while providing the highest quality of service.  
Owned and created by certified occupational therapist and serial entrepreneur Remi Boulila. Remi has grown his business into a fully realized network of medical centres that provide diversified and accessible health care throughout the Montreal region. He opened his first location in 2019 at First Capital's Place Viau leasing 5,000 sf and has since expanded his footprint twice, almost tripling in size. Not only has he opened three additional locations, but he was also at the forefront of medical support and hospital relief efforts throughout the pandemic – a testament to his success and entrepreneurial spirit.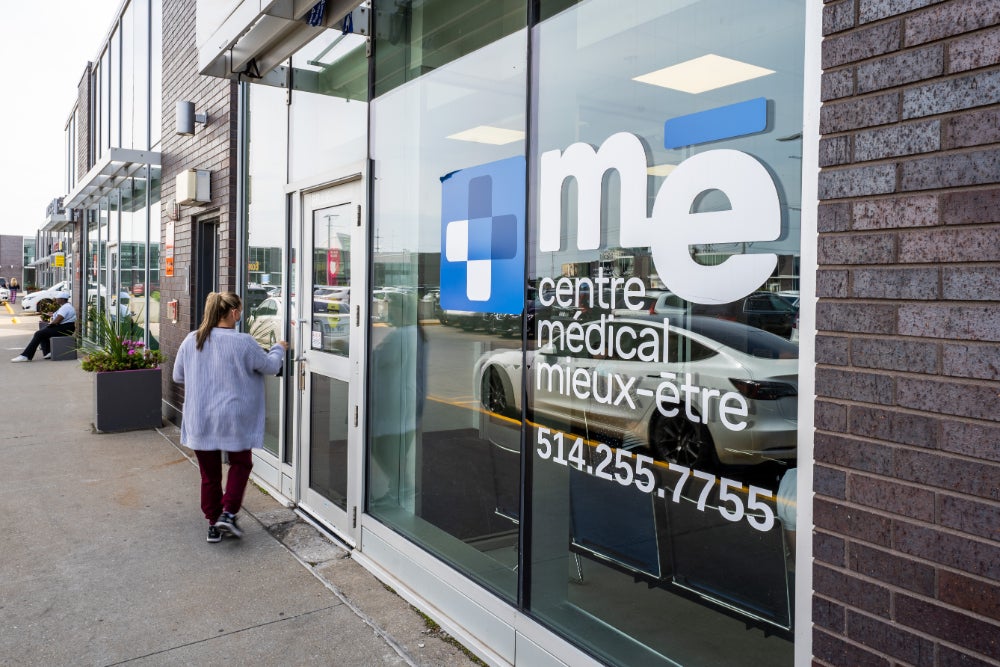 Humble Beginnings
Remi Boulila, a Montreal native, grew up surrounded by all things medical. Several of his family members are physiotherapists so naturally he followed in their footsteps. He attended the University of Montreal achieving his bachelor's degree in Occupational Therapy and went on to graduate with a Master of Science in the same field. Following his passion further, he began his career as an occupational therapist and worked at a local Montreal hospital. During his time there, he always appreciated the convenience of having all health services from testing stations like radiology and screening to having almost every kind of medical specialist on staff, all in one place.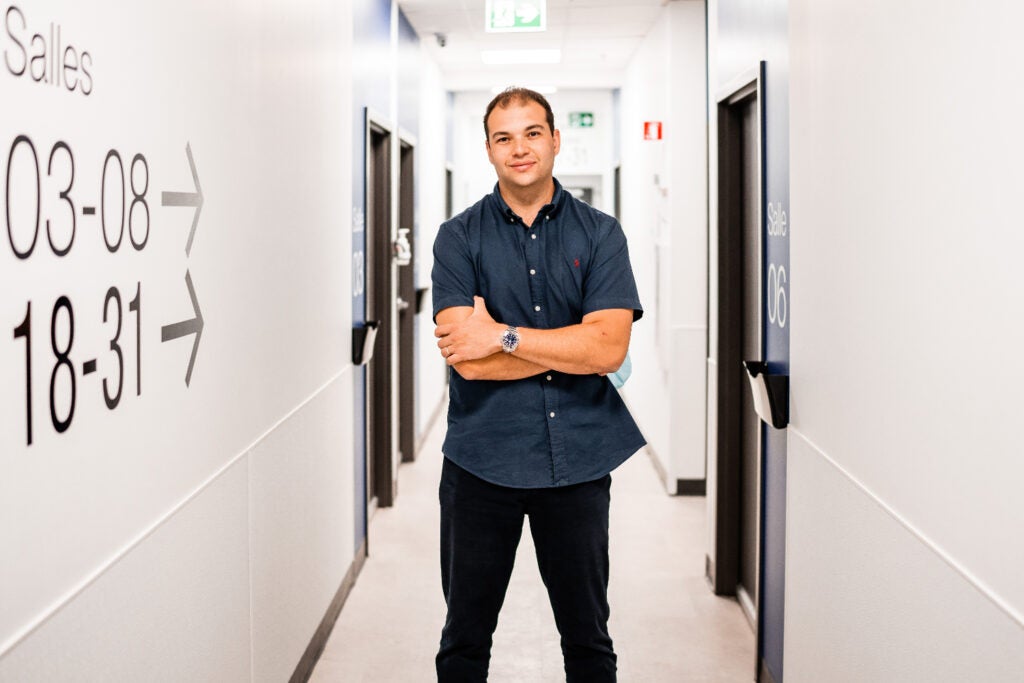 While he always wanted to open his own medical business outside of the hospital one day, he knew he'd be faced with the inefficiency and slow flow of the clinic style medical system. He then asked himself if there was a better way and wondered why we couldn't offer the same hospital level quality and efficiency, outside the hospital. From there, his "Hub of Services" concept was born as his main goal was to revolutionize doctor visits and patient care. Like all great entrepreneurs, he had found the solution to a problem.
By this time, Remi began bringing his concept to life.
Revolutionary Business Model
When you step inside Centre Médical Mieux-Être, you will never wait longer than 15 minutes to see a clinician, nurse, or doctor. No longer will patients need to sit around in waiting rooms anticipating their follow ups. The same goes for receiving test results; with almost every kind of medical practitioner on staff and in one place, your results from one test will be sent to your specialist and shared with you almost immediately. In fact, Remi's second expansion at Place Viau included a brand-new radiology screening and x-ray facility so patients wouldn't need to go elsewhere – accessibility at its finest. 
His "Hub of Services" business model is truly a modern convenience. Patients can have minor surgery, see their family doctor, and have a full prenatal follow-up, all under the same roof. Here are the types of services and specialists they have on site:
| | |
| --- | --- |
| Family Medicine | Laboratories |
| Family Medicine Group (GMF) | On-site laboratory services |
| General Practitioners | Blood Tests |
| Emergency Medicine (minor) | |
| | |
| --- | --- |
| Specialist Doctors | Rehabilitation |
| Urology | Physiotherapy |
| General Surgery | Occupational Therapy |
| Psychiatry | Message Therapy/Orthopedics |
| Gastroenterology | Acupuncture |
| Gynecology | Nutrition Care and Education |
| Otorhinolaryngology | Kinesiology |
| Internal Medicine | |
| Social Work | |
| COVID-19 Relief Staff | |
Reliability, equality, and professionalism are at the heart of Centre Médical Mieux-Être's working method while maintaining high standards of quality medical care. Their consistent patient satisfaction is reflective of their doctors, nurses, and support staff's excellent care and attention to detail. Rest assured, your health is their priority. 
COVID-19 Relief Efforts
Only a few short months after opening his first location at Place Viau, Remi was faced with combatting the COVID-19 pandemic. Prior to the virus's spread in North America, Remi and his physicians kept a close eye on how the virus was spreading and were able to predict and prepare for escalating cases in Canada – they saw it coming.
Immediately, they prepared themselves for what was coming by stocking up on Personal Protective Equipment (PPE) and testing kits, setting up strict protocols to ensure the safety of both their patients and staff, and readying their facilities to properly triage and care for incoming COVID patients.
In fact, they became one of the first government designated COVID-19 testing and triage centres in Quebec. While everything was locked down around them, they were seeing upwards of 100 COVID-19 patients a day, totalling over 150,000 to date.
It is success stories like these that help shape the neighbourhoods in which we operate. It is evident that Remi and his outstanding team put the health of their community first and were key supporters during unprecedented times.
From COVID-19 relief efforts, to providing diversified, top notch, efficient, and accessible healthcare for everyone, Centre Médical Mieux-Être has become the first-choice healthcare provider for the Montreal community.  
Now in its fourth year at Place Viau, First Capital couldn't be prouder of Centre Médical Mieux-Être's well-earned success. Remi's entrepreneurial mindset not only garnered him his own practice but has single-headedly revolutionized his patient's doctor visits and patient care for the better. His state-of-the-art concept and innovative approach to medicine is a positive change.   
Going forward, Remi plans to expand Centre Médical Mieux-Être and open 10 more clinics across Montreal in the next 5 – 7 years and we look forward to watching them grow and thrive.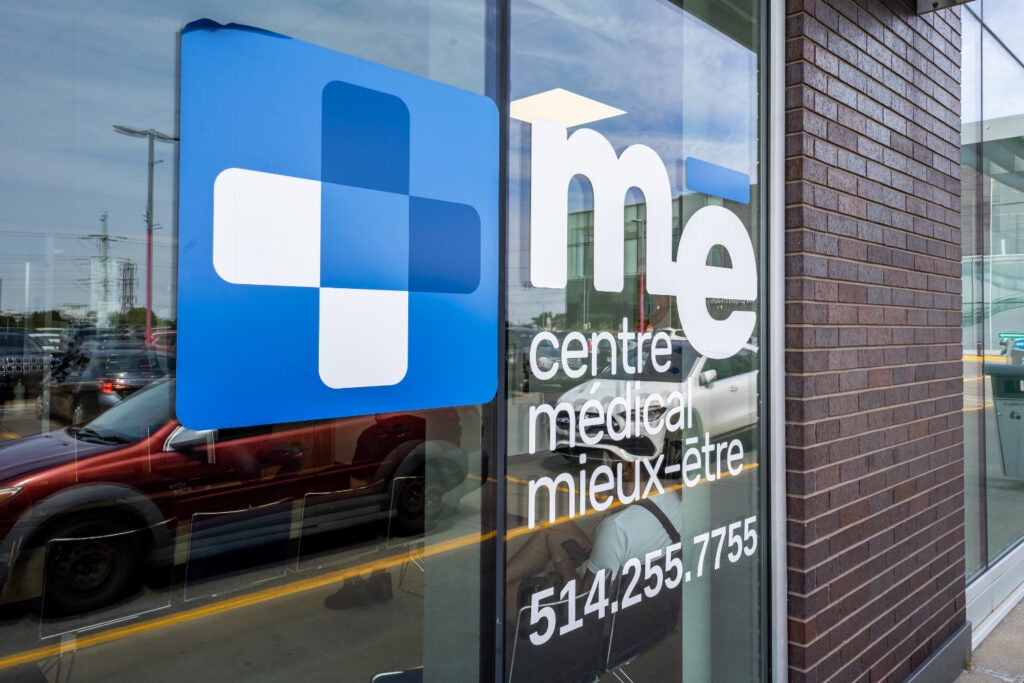 To book an appointment and to explore their expansive list of services, head to their website here and go check them out at Place Viau or any of their other three locations today.
Keep an eye out for updates and announcements by following them on Instagram here and Linkedin here.