Connecting our Thriving Neighbourhoods Through Art
For the last twelve years, First Capital has supported artists and invested in the communities we serve. We host public art competitions and partner with renowned art schools across the country. These memorable public art pieces spark conversation and become a gathering place for our neighbours in our communities.

Artist Spotlights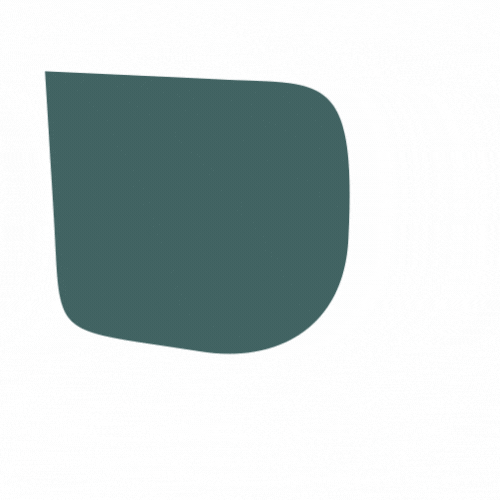 The Explainer
In the early years of building our public art program, First Capital has developed significant and long-standing partnerships with various Canadian art education institutions including OCAD University, Emily Carr School of Art & Design, and Concordia University. In one of our recent episodes of The Explainer, we sat down with FCR's Maryanne McDougald, Senior Vice President, Operations, to chat about our arts program. We also met with the artists Christine Leu and Alan Webb, the creative minds behind our recent public art competition with their installation of "Lightened Up" in July 2021 at 3080 Yonge Street in Toronto.
Featured Art Pieces Across our Portfolio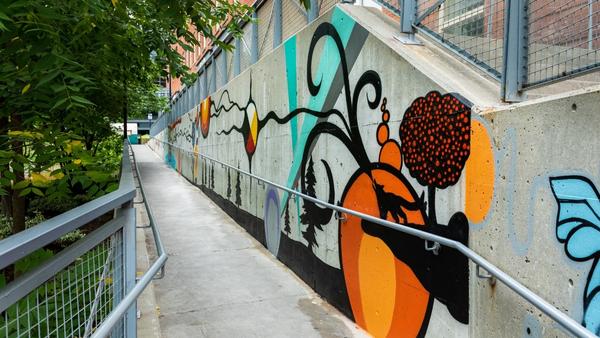 "Biindigen"
Artist(s): Que Rock
Where: Shops at King Liberty
Year: 2022 (Public Call)
"BIINDIGEN" ("Welcome", in Anishnaabemowin) is a visual land acknowledgment. The design is connected to an Anishnaabe creation story: the original six nations peace treaty. It contains many sacred geometry patterns and shapes that tell many layers of teachings and approaches to living with nature.
Stackt Market Exhibit
Artist(s): Yazmin Butcher, Lauren Pirie, Clandestinos, Curtia Wright, and Phillip Saunders
Where: Stackt Market
Year: 2022 (Public Call)
Community is key to defining the culture of a thriving neighbourhood. Art is a connection point that brings a community together. This exhibit at Stackt Market, aims to articulate power that art has to define our city's neighbourhoods and to bring that energy to Stackt as the community around it continues to grow and evolve.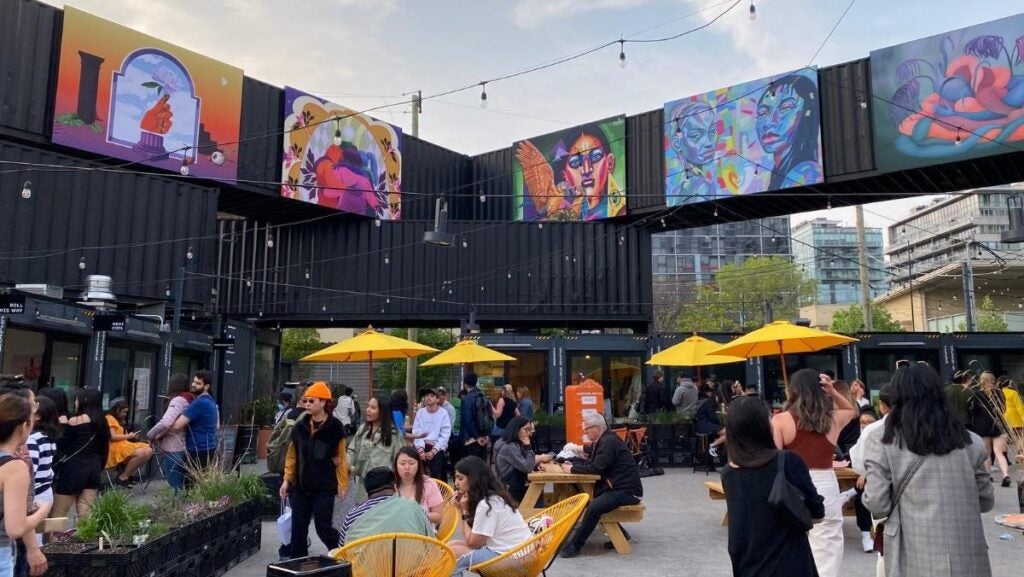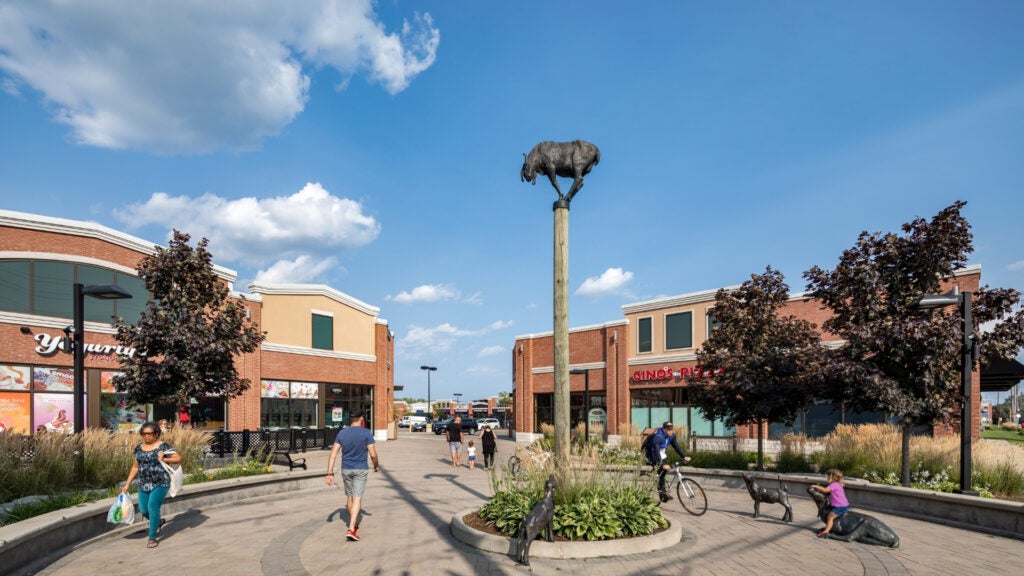 Billy, Nanny and the Kids
Artist(s): Nicholas Crombach
Where: Appleby Village
Year: 2012 (OCAD)
BILLY, NANNY AND THE KIDS embodies the family-oriented feel of the Appleby neighbourhood while including goats as an element of the unexpected. This unique piece was inspired by the artist's life growing up on a dairy farm.
CAN
Artist(s): Michelle Cieloszczyk
Where: Shops at King Liberty
Year: 2017 (OCAD)
CAN was designed to represent the accelerated and bustling lifestyle that is the Shops of King Liberty in Toronto. Its brand-less, textured form is antithetical to the smooth surfaces of consumer goods. The reconstructed skinny can is a waste object made clean and valuable. The sculpture mirrors the unrecognizable transformation of Liberty Village's past and its affluent present and future.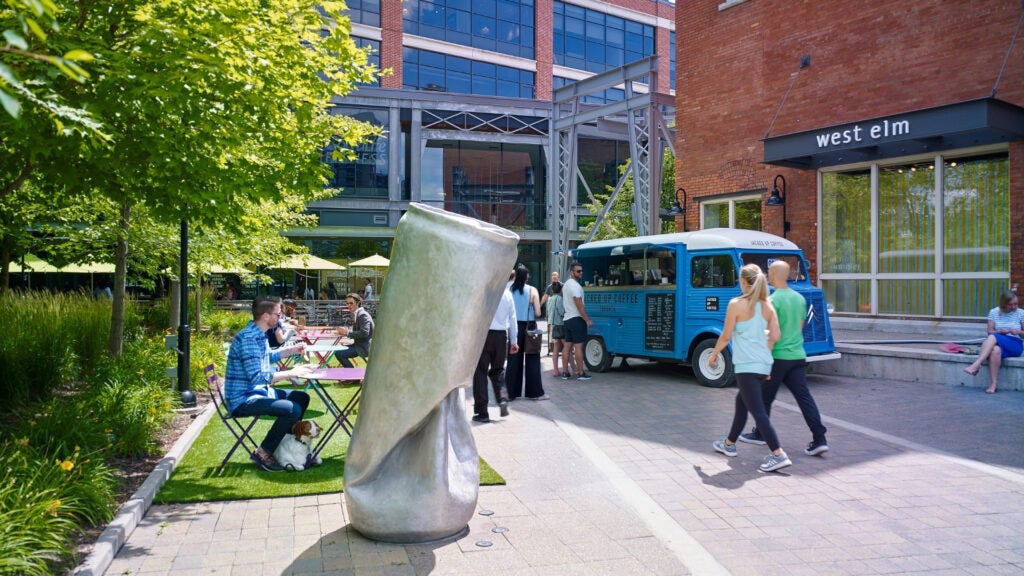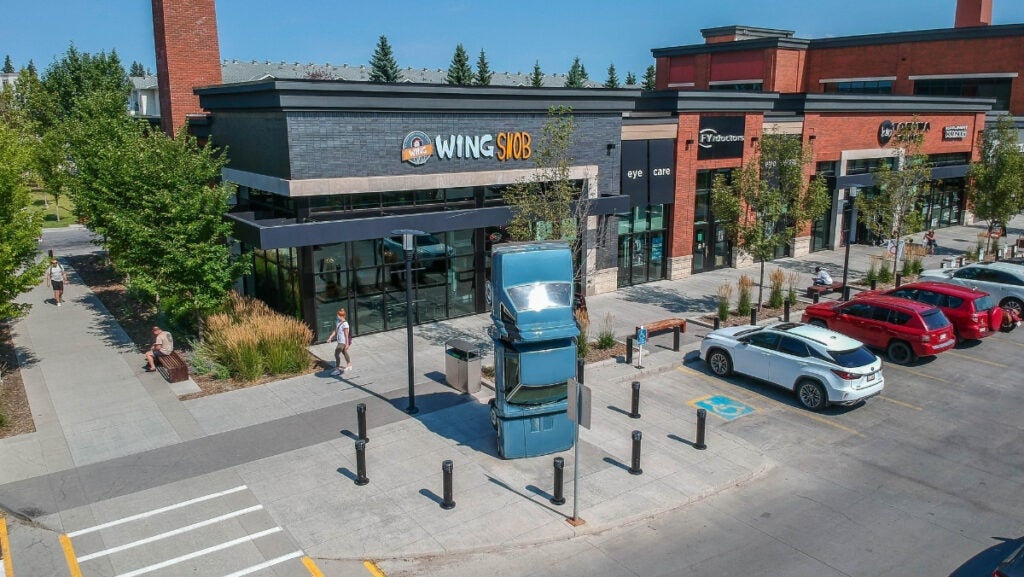 Carbon Copy
Artist(s): Caitlind r.c. Brown and Wayne Garrett
Where: Edmonton Brewery District
Year: 2018 (Public Call)
CARBON COPY is an award-winning sculpture by Caitlind r.c. Brown and Wayne Garrett and is a focal point our Edmonton Brewery District property. It was designed to explore the intersection between mass-production and individuality, using a "glitched" 1988 Plymouth Caravelle as a symbol of the imperfect replication of similar experiences.
In and Out
Artist(s): Anastasia Tarkhanova, Zuna Amir & Ashlyn Mundy
Where: Yonge and Roselawn
Year: 2021 (OCAD)
IN AND OUT was inspired by the diversity and friendly environment of the Yonge and Roselawn neighbourhood in Toronto – each box is representative of this. Since its creation, this mural has become a popular meeting place for people and a feel-good landmark for city commuters heading downtown.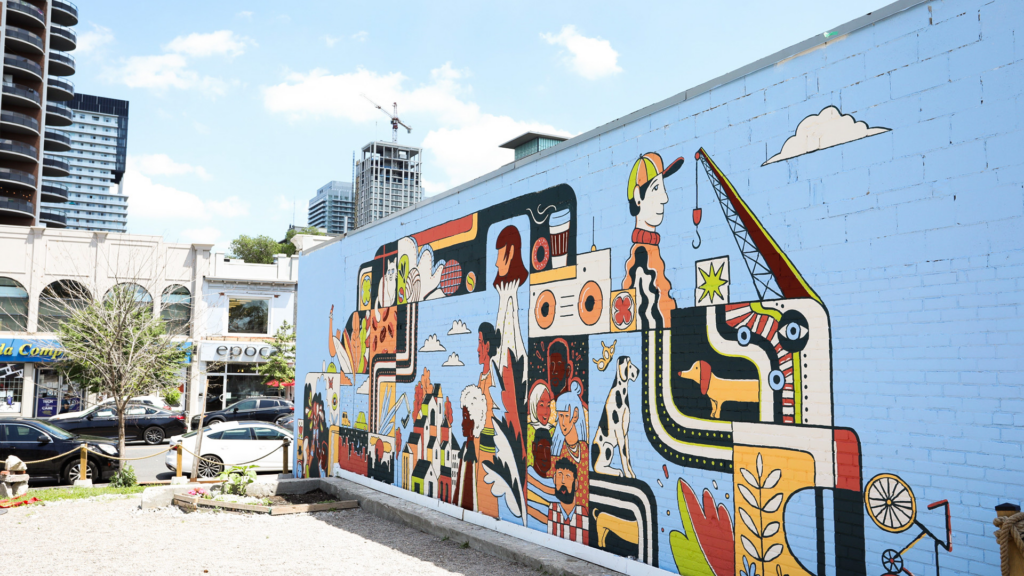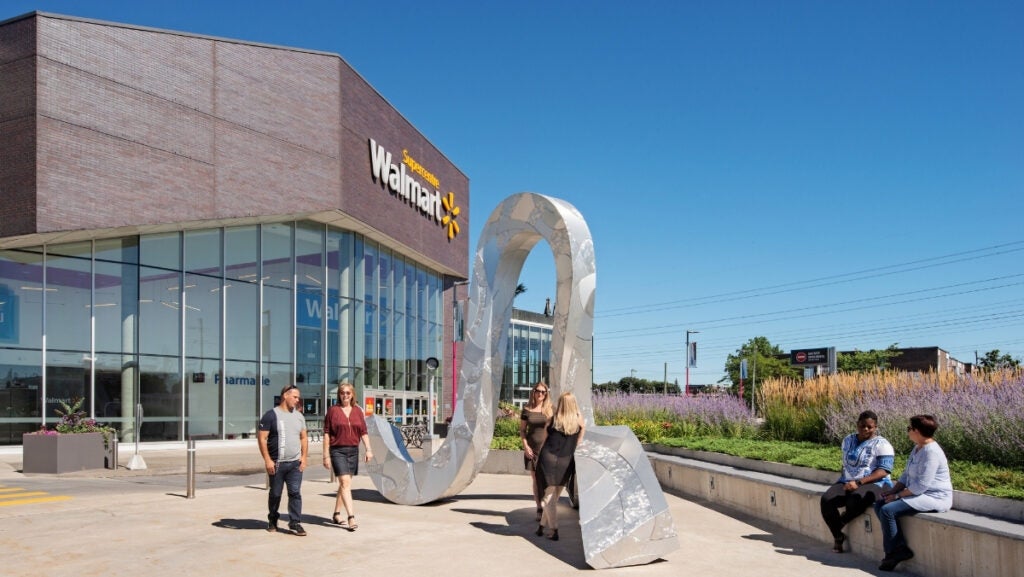 Le Zig-Zag
Artist(s): Helene Rochette
Where: Place Viau
Year: 2014 (Public Call)
LE ZIG ZAG is located at the gateway of Place Viau, providing a space for people to gather and connect in the presence of art. This beautifully crafted sculpture is made of steel and was created by a local Montreal-based artist Helene Rochette.
Lighten Up
Artist(s): Christine Leu and Alan Webb
Where: 3080 Yonge Street
Year: 2021 – (Public Call)
LIGHTEN UP was designed to bring levity and lightness to the bustling city corner that is Yonge and Lawrence in Toronto. This one-of-a-kind sculpture features 8 cast aluminum balloons with an eye-catching polished mirror finish, weighing between 600-800 pounds each.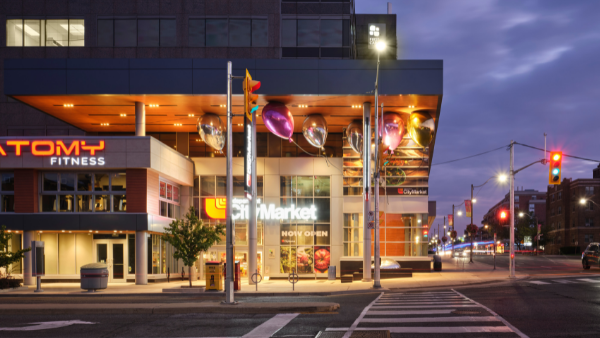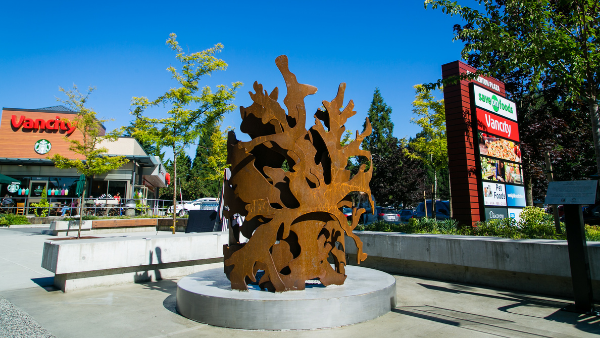 Symbiosis
Artist(s): Jaymie Johnson
Where: Pemberton Plaza
Year: 2017 (Emily Carr)
SYMBIOSIS is representative of lichen found in our local forests which inspires the potential for collaboration, reciprocity, and receptivity within the ever-evolving ecosystems that we are a part of. It draws on the history and potential future of its site at Pemberton Plaza in North Vancouver. Symbiosis is the winning design of the First Capital Realty Inc. 2016 Sculpture Competition in collaboration with Emily Carr University of Art + Design.
Treed
Artist(s): James C. Smith
Where: Rutherford Marketplace
Year: 2015 (Public Call)
TREED, located at Rutherford Marketplace, represents the interconnectedness between our consumer needs and our environments. The artist behind this beautiful sculpture, James C. Smith, believes that public art pieces such as this hold great value and are critical to the quality of life in our urban environments.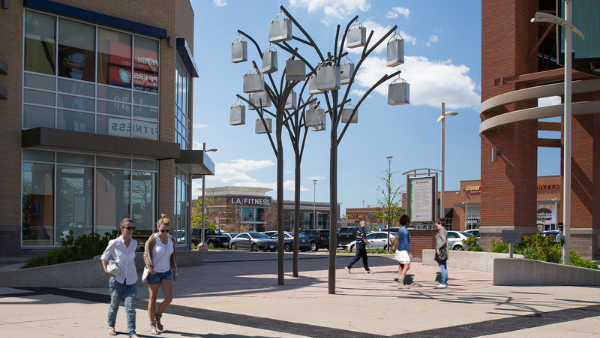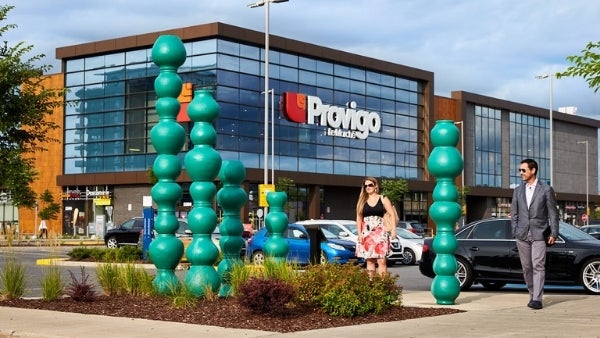 Une Foret de Vert
Artist(s): Chloe Charce
Where: Carre Lucerne
Year: 2016 (Concordia)
UNE FORET DE VERT embodies five organic columns that illustrate totemic figures made with superimposed vase shapes. The verticality of these intriguing silhouettes recall both skyscrapers of the city and trees of the forest. The inspiration behind the use of vases derives from the ancestral trade of goods such as wines, oils, and perfumes. These goods were often traded in these various types of vases, thereby symbolizing trade and exchange as well as passage and nomadism.
Discover Arts in Your Neighbourhood
Currently, we have over 30 art installations in our public common areas across our national portfolio, ranging everywhere from exterior wall murals, interior installations, to outdoor sculptures. Check out the interactive map below to discover the arts in your neighbourhood.
University Partnerships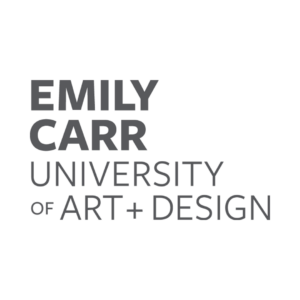 Emily Carr University of Art & Design
– Vancouver, BC
FCR has partnered with Emily Carr University to host Student Public Sculpture Competitions. This juried competition asks students to produce unique art pieces that embody our designated neighbourhoods within the Metro Vancouver area. These competitions have been open to all 4th year students and alumni who've graduated within the previous three years.

Ontario College of Art and Design University (OCAD U)
– Toronto, ON
Over the past decade, First Capital and OCAD U have developed a long-standing partnership through our Student Public Sculpture Competitions and other various collaborative art programs. This annual juried competition is available to all 3rd and 4th year students and graduates. Participants are asked to produce a unique art piece for a selected location that compliments and contributes to a property's identity and is reflective of the neighbourhood in which they'll be featured.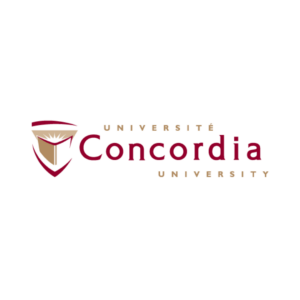 Concordia University: Faculty of Art & Design
– Montreal QC
Back in 2014, we initiated our partnership with Concordia University to host a Student Public Sculpture Competition where Students are asked to produce creative pieces for one of our selected properties in the Metro Montreal area. The juried competition is open to all students currently enrolled in Concordia's Master of Fine Arts program, giving students the opportunity and experience to showcase and promote their artwork, and develop their business presentation skills.
Public Art Calls
We believe art is meant to be regularly seen, experienced, and enjoyed, not just in art galleries, but in public spaces as well. To that end, we have expanded our arts network to include experienced local artists, conducting public art competitions for select urban properties across our national portfolio. Not only does this enhance the cultural aesthetics of our neighbourhoods and foster community pride, but it also gives artists the opportunity to showcase and promote their artwork.