In our commitment to support and help our neighbourhoods thrive, we actively add art to public spaces at our properties across the country. Our newest installation, Lighten Up, comes from renowned Toronto artists Christine Leu and Alan Webb of LeuWebb Projects. This new sculpture, located at 3080 Yonge Street, presents an aura of levity and joy on a bustling city corner downtown.
This unique piece is inspired by the neighbourhood's active members and overall environment, hoping to catch the eye of those going by. Its bright and shiny design is meant to engage the public by providing a moment of wonder, joy, and dismay while bringing the charm of the neighbourhood to life. The seven striking balloons are designed to embody this very moment, right at the corner of Yonge and Lawrence.
Did you know that each cast aluminum balloon weighs between 600 and 800 pounds?
Christine Leu and Alan Webb, the artists behind 3080 Yonge Street's Lighten Up, are the owners and creators of LeuWebb Projects, a renowned art and design studio located in Toronto. The two share a background in architecture but have similarly gravitated towards the arts. Since 2011, Christine and Alan have built an impressive portfolio, completing over 20 site-specific installations both locally and internationally. Their ongoing artistic focus is finding new ways to engage the broader public through creative practice, whether that be interactive light and sound pieces at Nuit Blanche, temporary installations, or more permanent sculptures such as Lighten Up.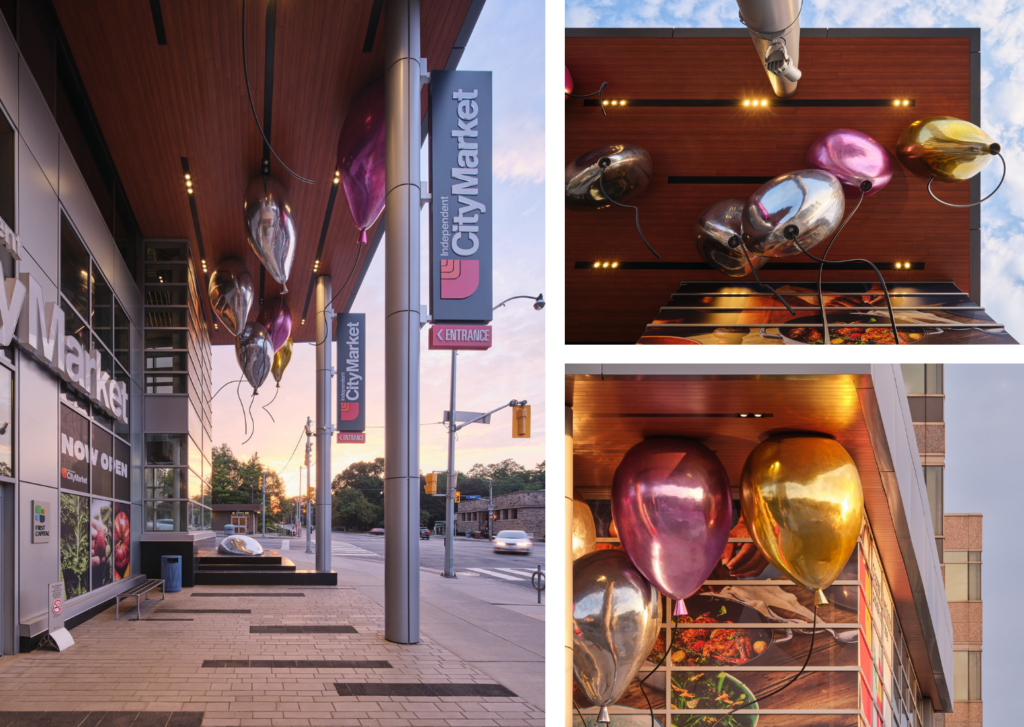 Just before the pandemic hit last year, Christine and Alan were asked to submit a design proposal for First Capital's 3080 Yonge Street invited art call. Upon researching our arts program, they were impressed by the scale of our public art portfolio and prepared to make a submission.
Christine and Alan began by visiting the site to absorb the surroundings and atmosphere. From the busy Yonge and Lawrence intersection, to our many tenants and city-goers, to the TTC Subway stop; Christine and Alan could feel the rush of the neighbourhood and immediately had a moment of inspiration. Alan imagined a bunch of escaped balloons that have been trapped underneath the canopy. This would ultimately create a sense of joy and levity at a bustling Toronto street corner.
Maybe your eye catches one of these bright balloons above you and you have a moment with a different perception of the city

– Alan
Considering other perspectives and interpretations, Christine and Alan had also envisioned a singular balloon situated in the ground planter away from the others. They liked the idea of showing a contrast of emotions, exhibiting a feeling of deflation amidst the city's liveliness.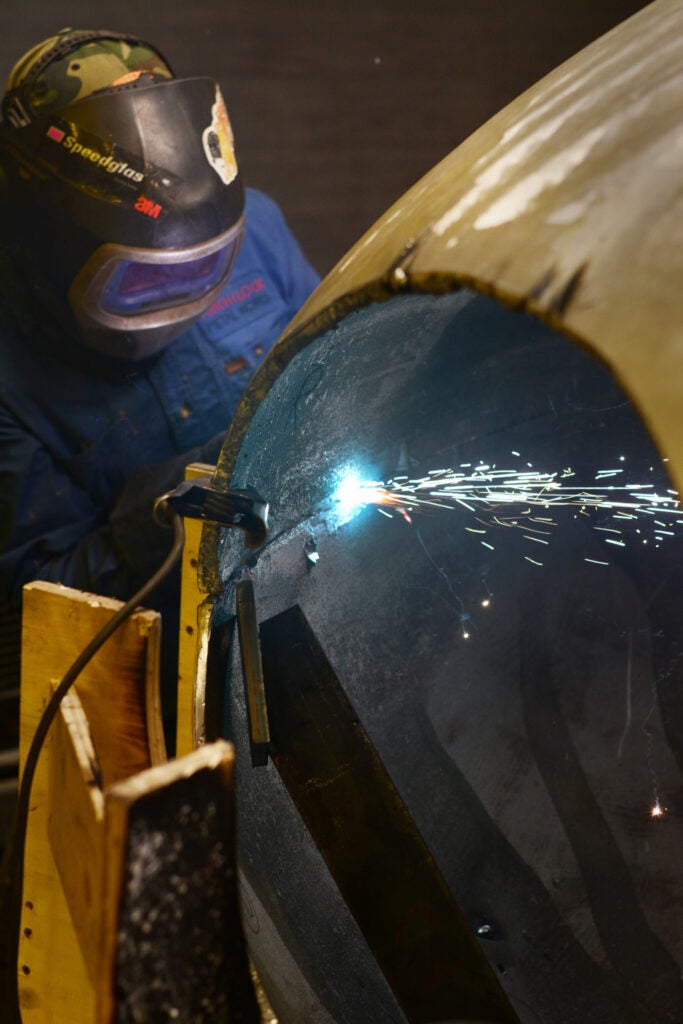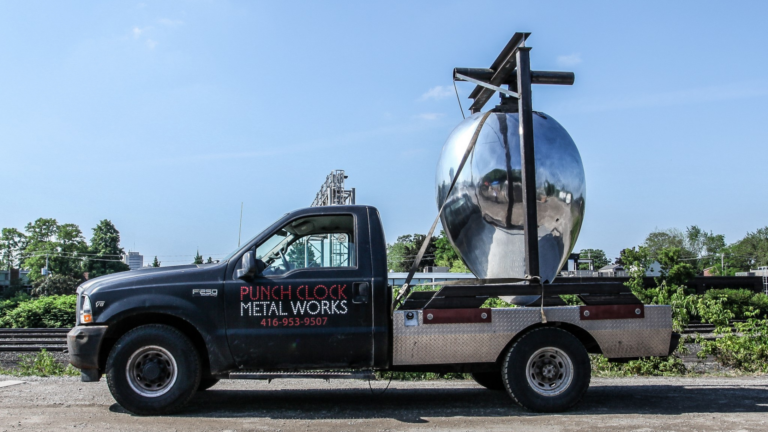 For most people, the impact of the pandemic came with great uncertainty and unpredictability. Since the piece was designed and conceived pre-pandemic, the creative duo never could have expected what was to come. From the supply chain sourcing of aluminum alloy and its price fluctuations, to one of their extended team members catching COVID, Christine and Alan faced it all. Despite their challenges, it's easy to see how this vibrant and engaging art piece brings colour and vibrancy to 3080 Yonge Street. Going forward, they have some exciting potential new projects coming up, including a monument for Canada's mission in Afghanistan. They're also recent winners of a commission to create a curatorial plan and arts project for a yet-to-be-named Canadian municipality – more details to come in the fall.
Thank you, Christine and Alan, for creating such a beautiful and unique piece for 3080 Yonge Street. You can now see Lighten Up in person at the corner of Yonge and Lawrence in Toronto. To explore more of Leuwebb's portfolio, head to the following links below.
Website: leuwebb.ca
Instagram: @leuwebb