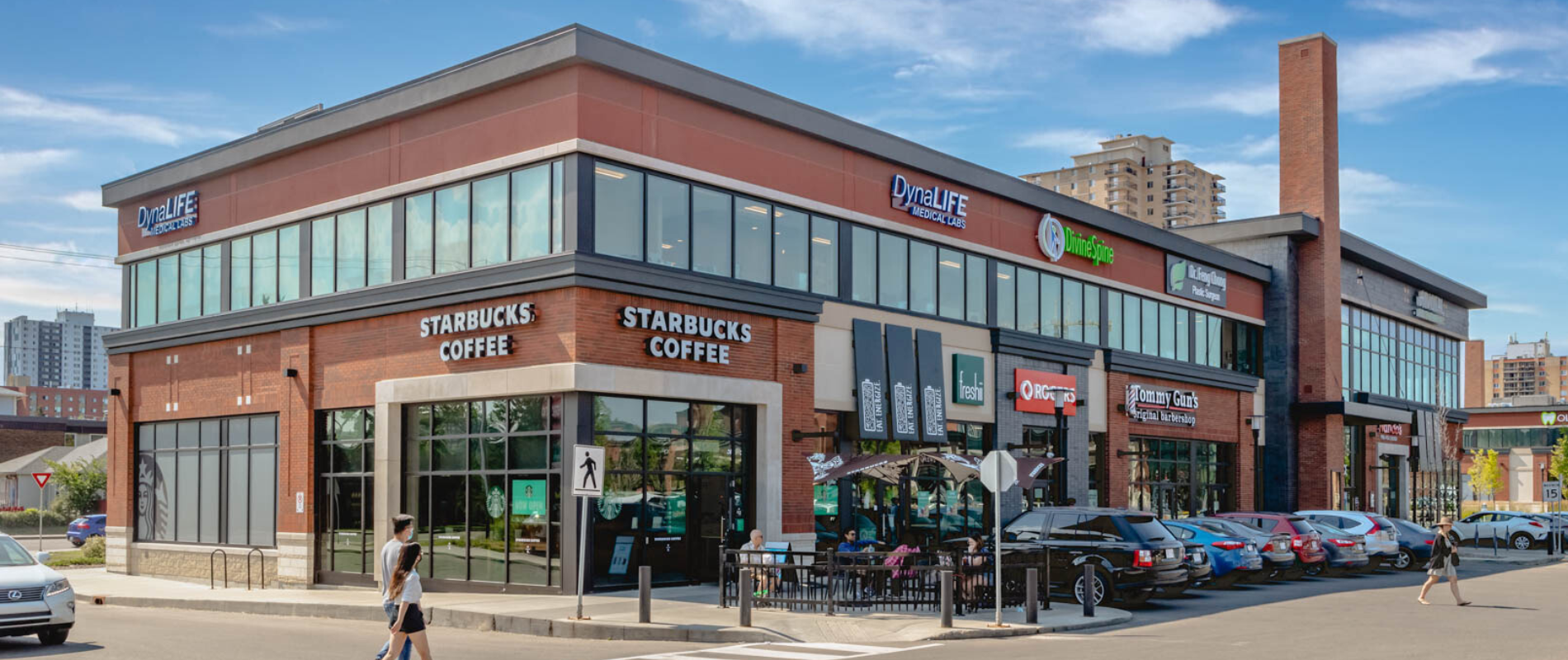 Expanding Your Small Business?
Our Starter Space program offers small businesses the chance to start their brick and mortar presence
What is Starter Space?
First Capital's Starter Space Program (SSP) offers small businesses the chance to launch their brick-and-mortar presence. We understand that opening your first retail store can seem daunting – that's why we're here to help!
We're looking to work with growing businesses and concepts looking to break into the retail space. We give your business the tools – and space – it needs to thrive in the retail sector.
We have retail availabilities of all sizes – from kiosks, booths, smaller units starting at 400 sf, to larger than 2,000 sf – ready for new and upcoming businesses looking to take that next step into retail.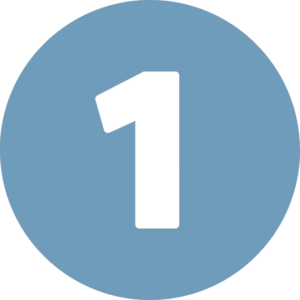 Connect with our Leasing Team
They will learn about your concept, needs, and how we can help you grow!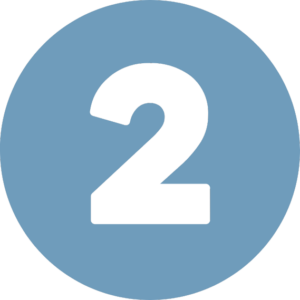 Find your Perfect Space
We'll find you the space to launch your business in our portfolio of commercial real estate.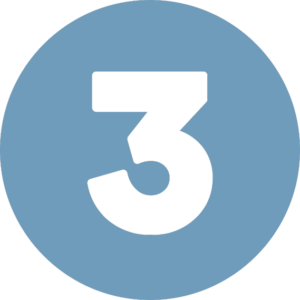 Launch your Brick-and-Mortar!
We'll help you launch your brick-and-mortar, and take your business to the next level.
The Burger Drops Story
Size: 976 SF
For two years, Burger Drops popped up all around the city. What started from a friend's backyard birthday party, quickly grew to thriving weekend events. Their smash burgers were a huge hit, fans were willing to follow them around as each "Drop" event would sell out. During the pandemic, they shifted to order-ahead & pick-up but grew tired of setting up and tearing down.

They wanted to find a home for their business where their patrons could easily find them. We were able to source the perfect space for them to transition to their first brick-and-mortar shop.

We're thrilled to have worked with Burger Drops in finding their home in Liberty Village!
Featured In
The Doughnut Party Story
Size: 1,505 SF & 835 SF
Meet the amazing owners of Edmonton Brewery District's Doughnut Party, Matthew Conrad and Simon Underwood who are dominating the city's pastry industry and revolutionizing the doughnut with their unique combinations. Growing a small business is never easy, especially when leaving behind a career and a sense of job security.

We're thrilled to have worked with Doughnut Party in opening two of their three locations.
Featured In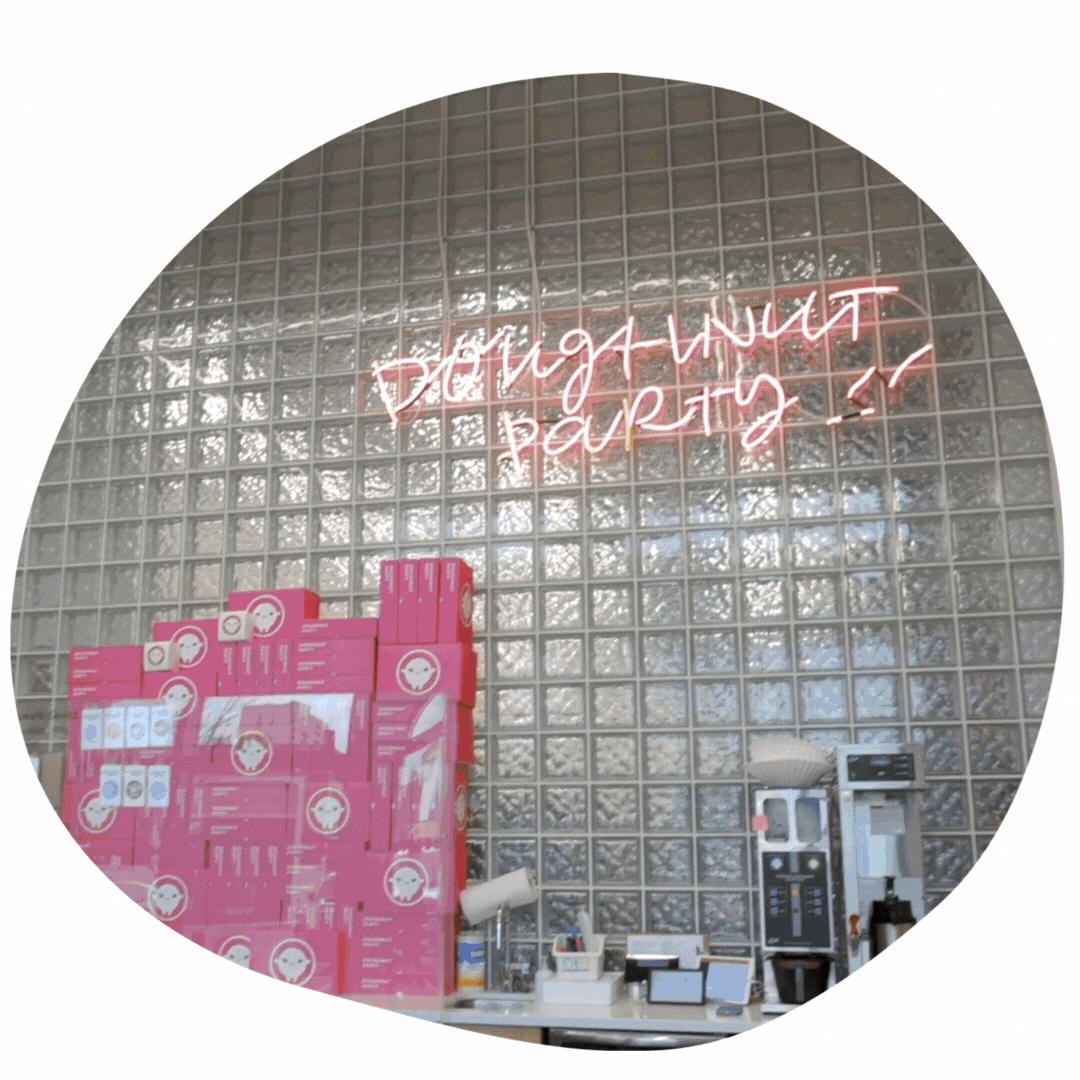 Why make the jump from e-commerce to retail?
Retail stores connect businesses to their consumers in ways that cannot be achieved via e-commerce. While building your business online is a great starting point, expanding into a retail space helps businesses:
Foster closer relationships with consumers through in-person interactions
Consumers tend to have greater trust in brands with a physical presence. This allows them to see, experience, and test products they're purchasing. Essentially, the in-person shopping experience eliminates doubts associated with online shopping (ie, size, colour, quality, etc.) which translates to more sales.
Provides convenience for consumers and reduces costs
With online shopping, shipping can take several days and even weeks. Retails stores provide greater convenience for consumers as they are able to take home their products right as they purchase them. Consumers return 15-40% of online purchases, but only return 5-10% of in-store purchases.
In-person interaction and good customer service go a long way
While e-commerce remains popular, consumers continue to value human interaction. In fact, 60% of consumers feel that knowledgeable salespeople influence their willingness to go to physical stores and 75% are likely to spend more after getting high quality service in store.
In-store purchases translate to higher sales
Whether shoppers are going to your store for a specific item or are 'just looking', they're more likely to impulsively purchase something they see in-person versus something that caught their eye online. 30-40% of consumers using this method buy additional items in store.
Create a strong brand identity and stand out amongst competitors
The brand experience is still predominantly physical at its core. E-commerce has increasingly become over saturated, extremely competitive, and difficult for emerging brands to stand out amongst competitors. A physical store provides the unique opportunity to produce a powerful brand experience that positively differentiates brands from one another.
Become a household name in your neighbourhood
Consumers generally prefer to support growing businesses in their local neighbourhoods. Physical stores offer the unique opportunity to grow relationships with neighbourhood consumers. This ultimately creates loyalty and increases repeat purchases.
Properties of All Sizes
From local grocery-anchored centres to urban mixed use properties, we have a portfolio of high quality real estate in Canada's largest cities.
Find a space to call home for your business or concept at First Capital! Our team of leasing advisors will work with you to find the perfect fit for your concept.
What are you waiting for? Start your brick-and-mortar store!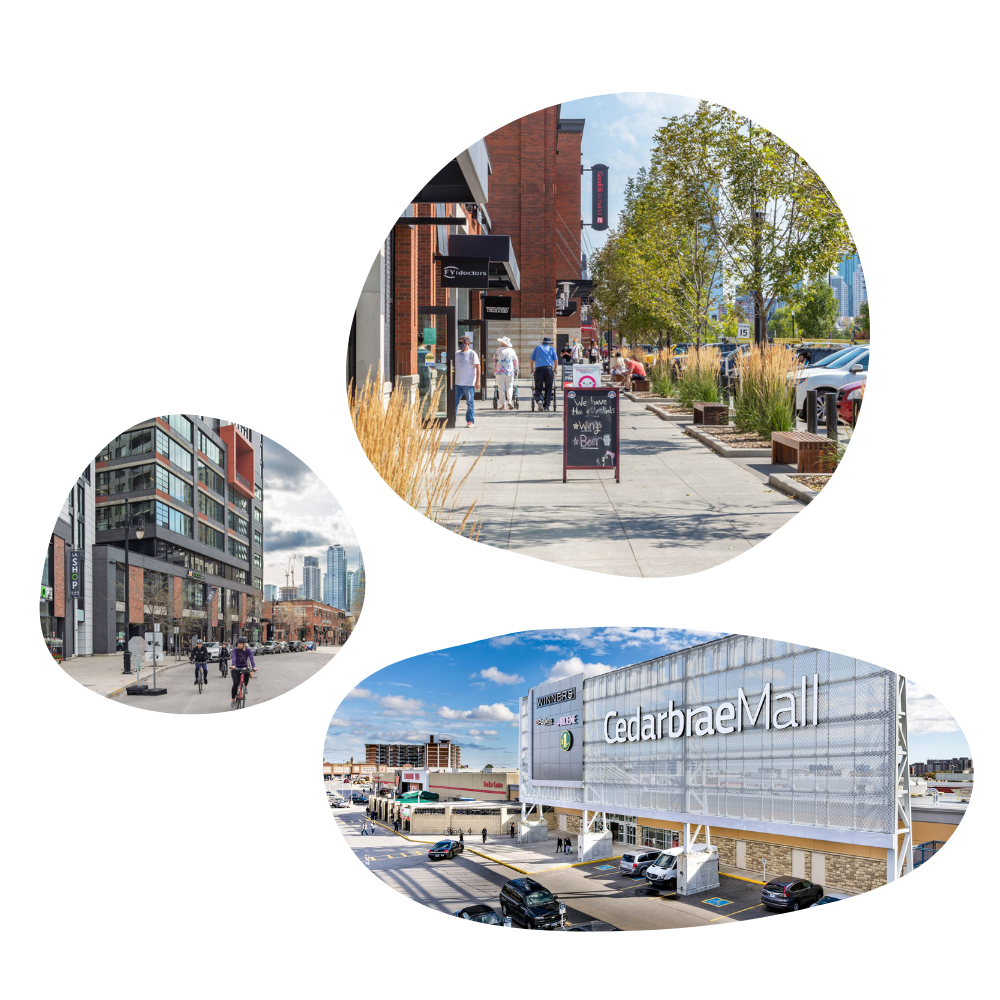 150+ Neighbourhoods in Canada
From Montreal to Greater Vancouver, we've got spaces in cities across Canada.
Find a FCR property in cities like Vancouver, Calgary, Edmonton, Greater Toronto, Greater Montreal, and many more!
In Ontario, find a FCR property in cities like Grimsby, St. Catharines, Oakville, Burlington, Toronto, Vaughan, Ajax, Kitchener, London, Ottawa, and many more!
Get in touch to find your perfect space.
We'll happily work to find you a space to fit your needs.
Why First Capital?
First Capital owns, operates, and develops grocery anchored open air centres in neighbourhoods with the strongest demographics in Canada.
We're serious about your success.
We're committed to finding the space, terms, and budget that will help your business grow. We'll walk you through the leasing process, start to finish.
We've got spaces of all sizes, in many places.
We're one of Canada's leading REITs with over $10b in assets in over 145 Canadian neighbourhoods. Let us find the space that will feed your needs.
No obligations to inquire.
We'll work with businesses and concepts of all sizes to see if a brick and mortar is best for their business.
Join our Leasing Newsletter.
We'll add you to our quarterly leasing newsletter, so you can browse availabilities at your pace.