At First Capital, it's urban spaces that enhance every day life with services and amenities at your doorstep. Making life more convenient with connections to the people, places and things that matter. And vibrant places that create a sense of community and identity.
With over 20 years of experience, we continue to evolve our strategy and brand to position our company for future growth as the leader in urban, mixed use real estate.
We transform spaces into valuable, sustainable, vibrant places.
Creating thriving urban neighbourhoods.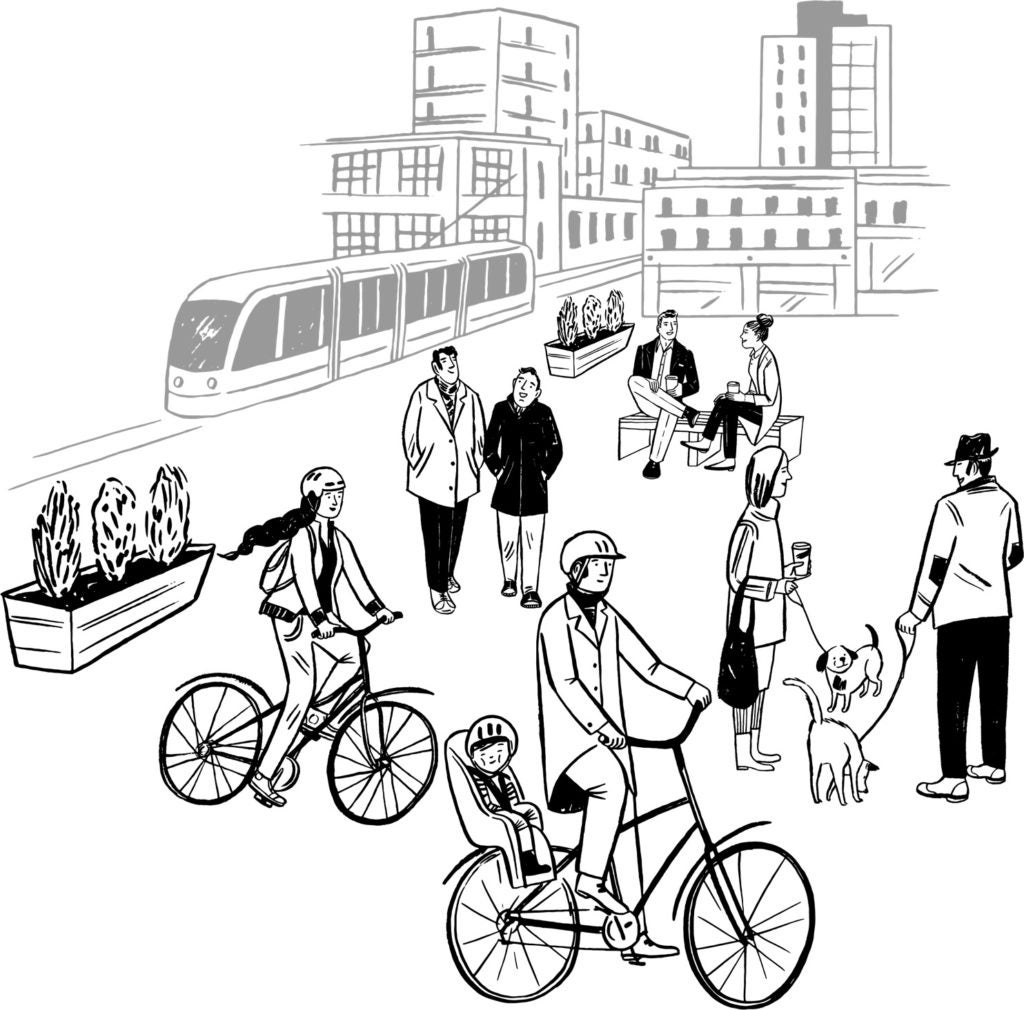 First Capital
On January 6, 2020, First Capital publicly launched our new corporate brand identity – new logo, tagline and visual elements. The new First Capital brand reflects our evolved strategy and purpose.
Over 20 years ago, First Capital was launched. So much has changed since then. First Capital today is transforming from a largely urban grocery- anchored retail real estate company to a developer, owner and manager of super urban mixed use real estate.
The elements of our visual identity are designed to work together to bring this vision to life through our signature tagline: creating thriving urban neighbourhoods
Our logo is a stylized city intersection with four corners that are tan, blue, green and teal. These fresh contemporary colours represent mixed-use real estate, public spaces and vibrant places. We have combined visual elements such as customized illustrations to depict life in lively urban neighbourhoods with vignettes of active lifestyle, shopping, working and living.
We are excited to reflect the change in our strategy and purpose with a new refreshed brand identity.
We hope you like it.