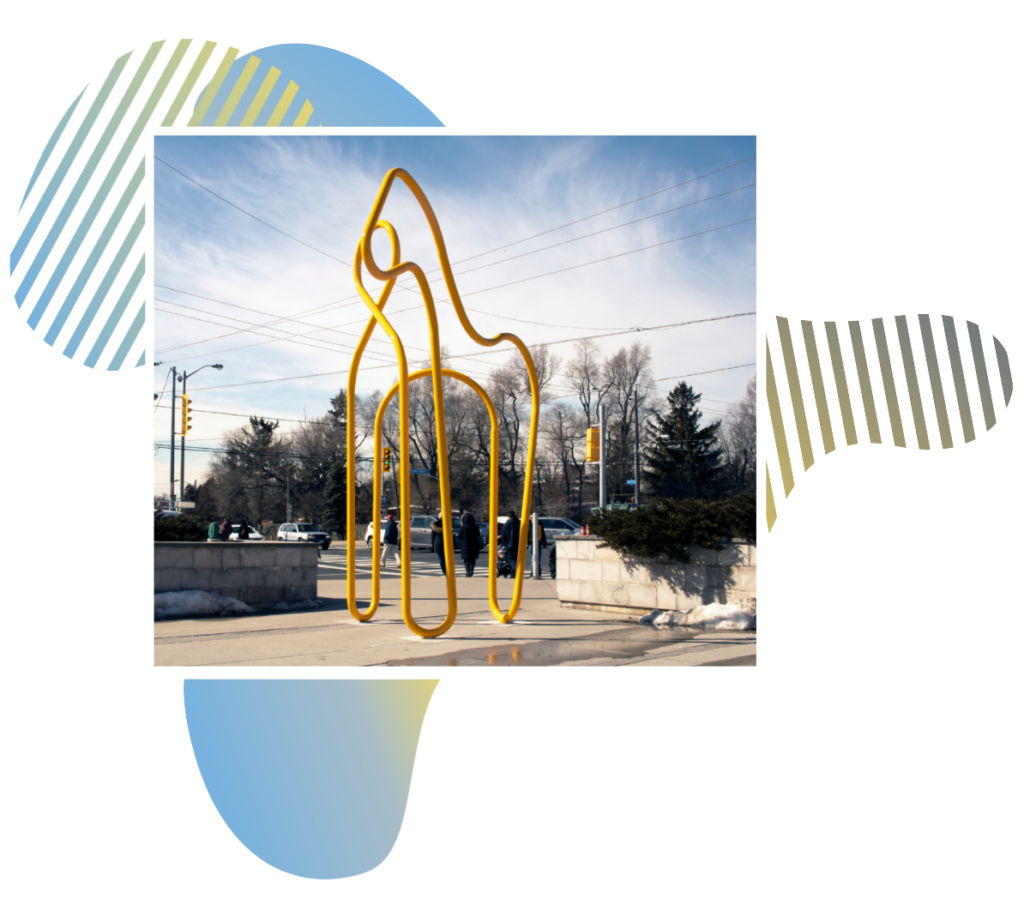 The Sculpture
"Inspired by the historic architectural curved roof feature of Parkway Mall and the heritage of Maryvale Farm, a breeder and trainer of racehorses (circa 1928 – 1939), ThreeSidesOneGesture curves into an arch through which the community enters and engages with the history and identity of the neighbourhood. In this sculpture, the community experiences three elements that coexist: the human conjoined with the ecosystem and the built environment, even though all three are never simultaneously visible. By walking around the sculpture, the viewer experiences the changing juxtapositions of the arch, humanity and horse, which superimpose in changing configurations."
You can read more about the sculture, and the artist Suzanne Simoni at her website here.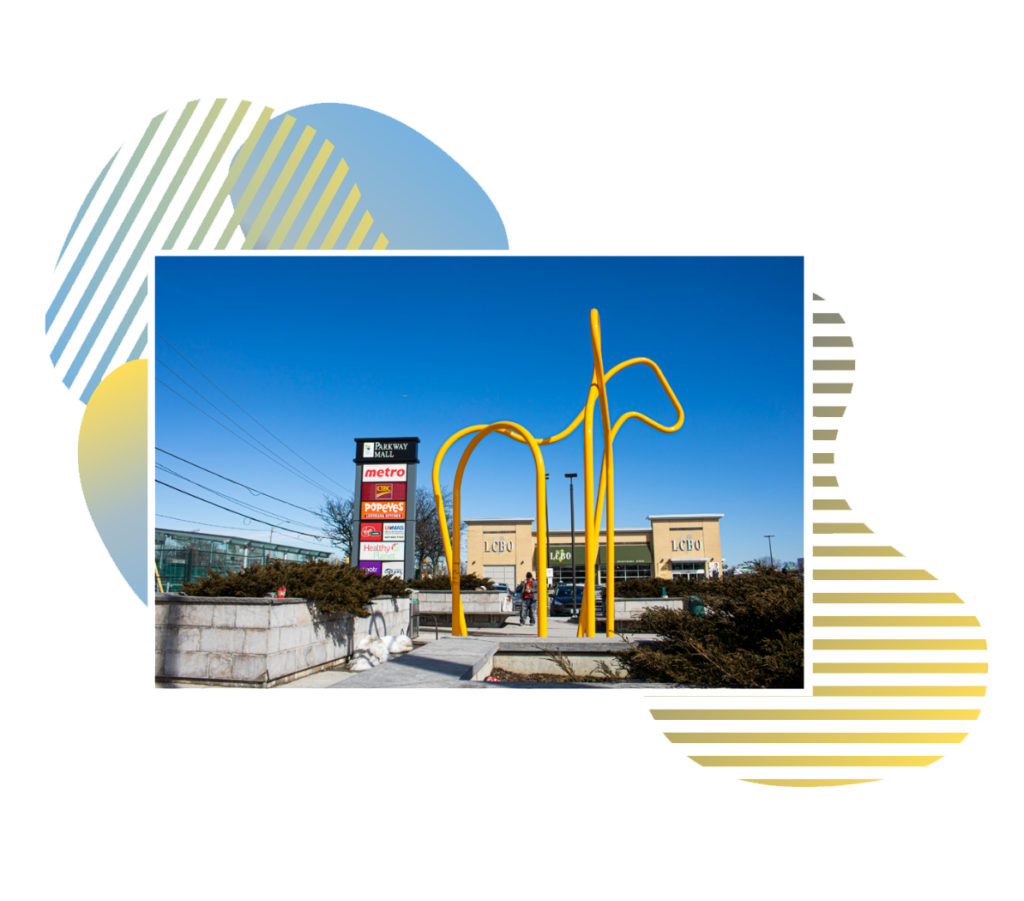 The Competition
In 2019, First Capital selected Suzanne Simoni as the winner of the 2019 First Capital Public Art Competition for her ThreeSidesOneGesture sculpture. This competition was part of the public arts initiative that provides students and emerging artists with an opportunity to showcase their work publicly at First Capital properties.
First Capital made a commitment to sponsoring this public sculpture competition, which was open to third-year and fourth-year OCAD U students and graduates. The winner of the program received a cash prize and First Capital supported the fabrication, site preparation, transportation and installation of the sculpture.