The Devenish is a fashion and culture hub in Calgary's Mount Royal neighbourhood. Continuing our Tenant Spotlights, we're highlighting one that has expanded her footprint in The Devenish twice in just four years. From a humble 900 sf of retail space to 4,000 sf today, Kate Hewko has grown a budding e-commerce empire and become Calgary's top destination for all things fashion.
In tandem with her growing business, Kate gives back to her local community, participating in several of the city's largest charity events and fundraisers. From styling top celebrities to being featured in several renowned fashion magazines, Kate's accomplishments serve as a testament to her entrepreneurial spirit.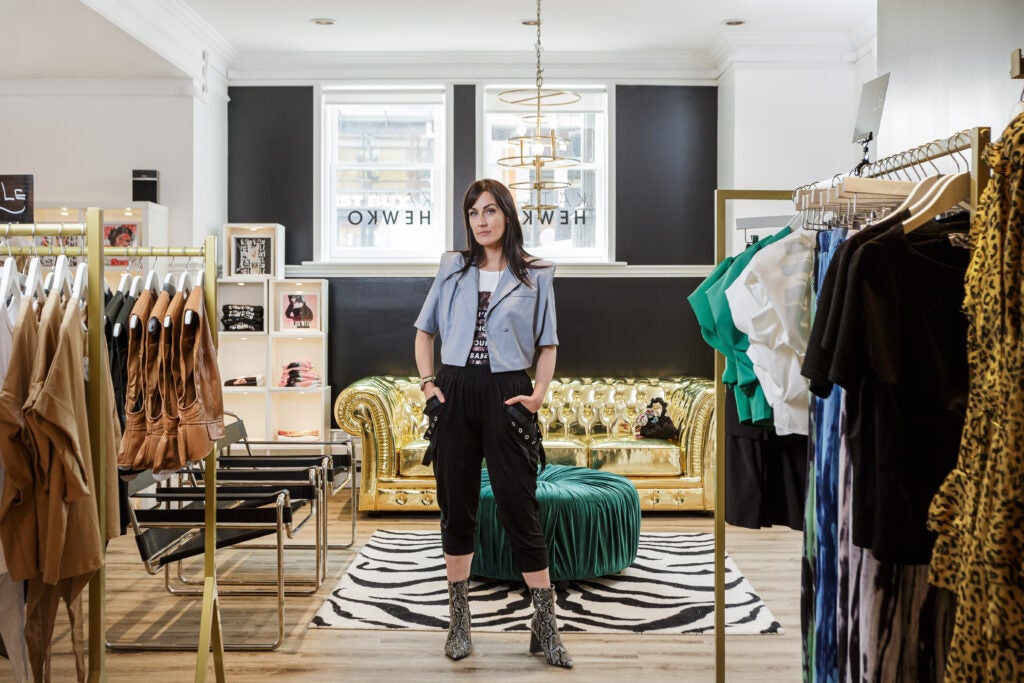 Before becoming a fashion mogul, Kate began with a degree in economics from the University of Western Ontario, and a diploma in fashion marketing from the International Academy of Design & Technology. With a clear passion for fashion, she knew she wanted to start her own small business.
Although she had an eye for fashion and emerging trends, design was never something she studied, nor had interest in. Shortly after graduation, she started a small women's boutique carrying emerging designers that unfortunately never took off. With a slight pivot, she started a similar small online jewelry store. Upon launch, she faced familiar issues such as slim profit margins and not enough reach.
Kate then made the career-changing realization that her business model needed to be self-branded, instead of selling other people's jewelry. She began looking for manufacturers who would make smaller batches, so she could start producing her newly self-branded Kate Hewko jewelry – a change that ultimately proved incredibly successful.
It wasn't long before she needed to keep up with the growing success of her brand, deciding to open a retail store to support it. Searching around town, she wanted to be on 17th avenue in Mount Royal – the life and cultural heart of Calgary. The Devenish was the perfect spot, checking all of her boxes, with the added bonus of its historic design and heritage status. Beginning with a 900 sf unit, she opened her first ever retail store just two weeks before giving birth to her third child – an incredibly challenging time for her!
Within her first few months of opening at The Devenish, it quickly became apparent that she wasn't going to make it from her jewelry collection alone. Wanting to dive into clothing, she asked herself: how do the big fashion brands such as Zara and H&M make large profits? The answer lies in sourcing from the right manufacturers using a private label model. By adopting this, she was able to turn her business around, increasing profit margins, and driving repeat business. This marked the second major milestone in her business and was a turning point for her brand.
Today, Kate works with over 50 manufacturers that allow her to bring in new product every week. In contrast to her competition, Kate's products are not mass produced and aren't available everywhere else. Her clients love the exclusivity and uniqueness of her products and can always come back to find something new and fresh on Kate's shelves and online store.
What sets her apart from other designers is her keen eye for new trends and fashion freshness. If she notices a trend when purchasing, she won't buy it as it wouldn't interest her niche client base – they're always looking for unique finds. Not only is it good business, but exclusivity allows her to thrive over the cheaper fast-fashion brands.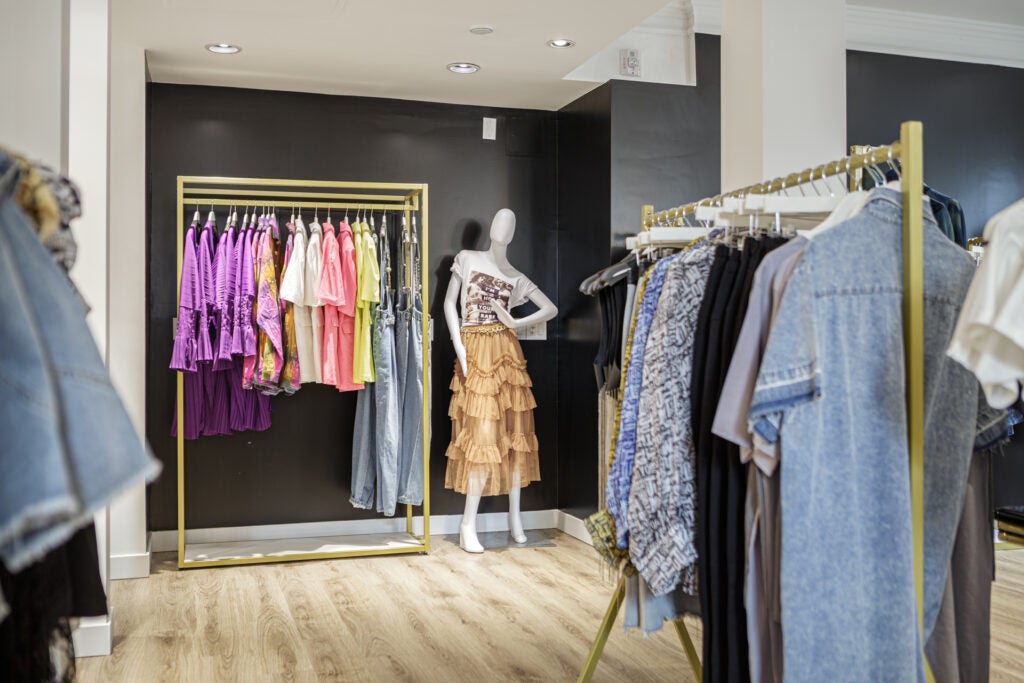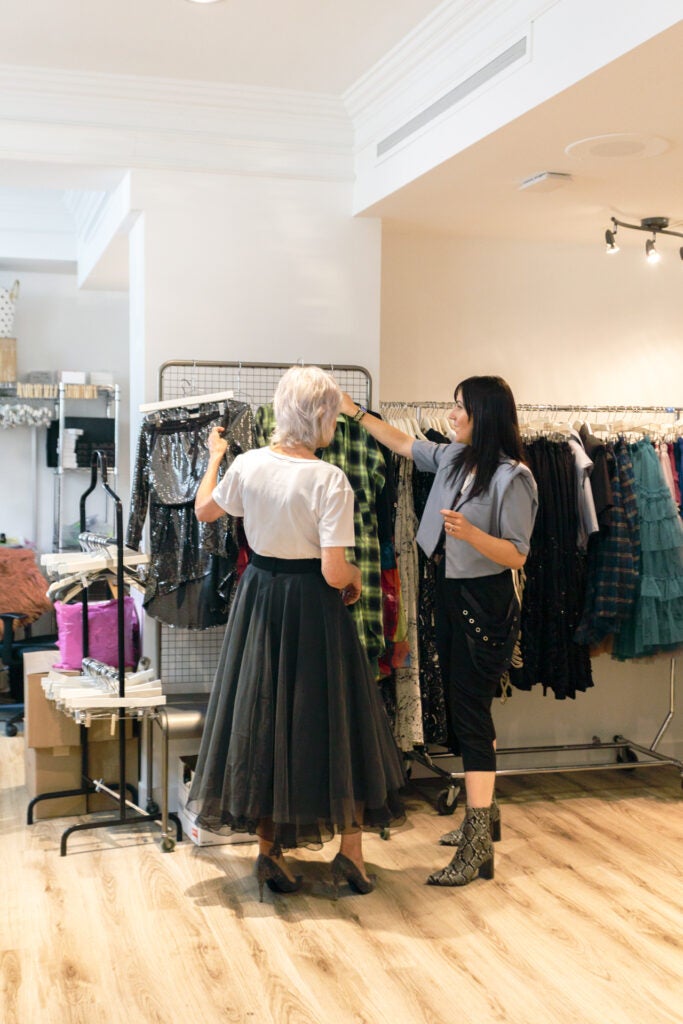 With her increasing success, Kate has now expanded twice in The Devenish in just four years. Starting at 900 sf, expanding to 1,700 sf in 2019, and now 4,000 sf, Kate Hewko is growing exponentially. Like most business owners, she was recently forced to pivot during COVID-19. At the start of the pandemic, she turned focus to her online store to adapt to the unprecedented circumstances – ultimately skyrocketing her sales. She went from having most sales come from in-store purchases at her single store in Calgary to a North American-wide range of clientele. In fact, her most popular cities now include Toronto, Calgary, Montreal, New York, and Los Angeles. Even though she saw great success in The Devenish prior to the pandemic, her e-commerce growth has greatly augmented her in-store sales and traffic even further.
Not only has her pivot to e-commerce helped grow her business, but she's also grown an exceedingly large social media presence on Instagram, Facebook, and Tiktok. She's also been featured in some of the world's most prestigious magazines such as Vogue and Harper's Bazaar, and has had celebrities including Miley Cyrus and Idina Menzel sport her jewelry on the world stage.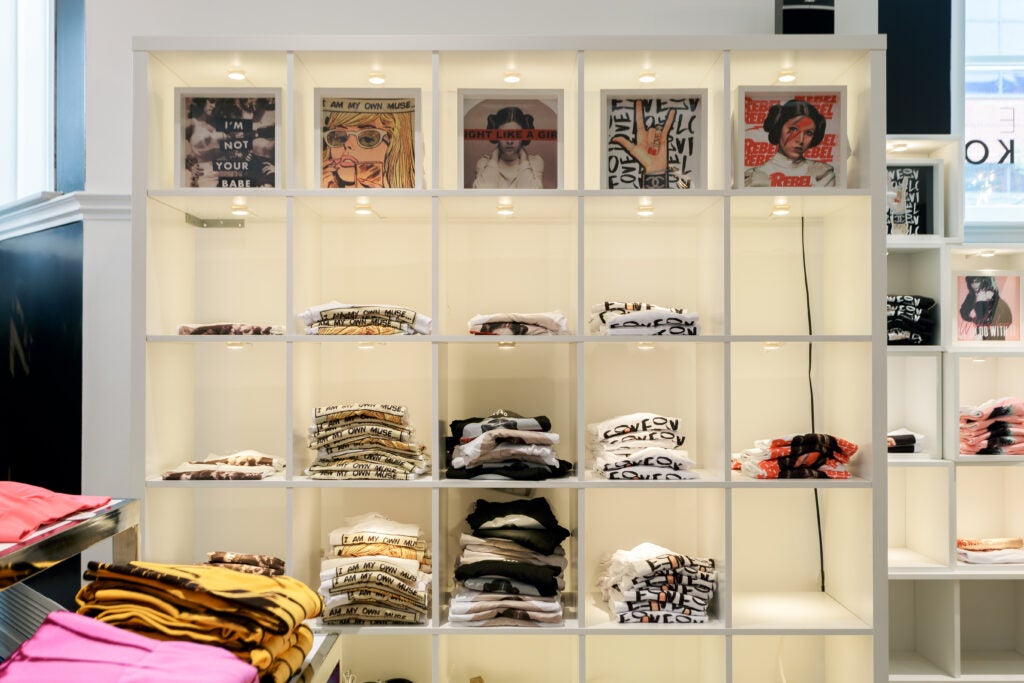 Through the continued success of her business, Kate is always looking for ways to give back to the Calgary community. She especially loves and cares for those that support children's causes because she has three of her own. Kate believes it's an important place to put money because it's our next generation. She has hosted and participated in countless charity events over the years and has become known in the city for doing so. Her most notable ones include hosting a charity fashion event at The Grand and being part of the infamous Alley Party.
I love giving back because I enjoy helping to improve culture and community

– Kate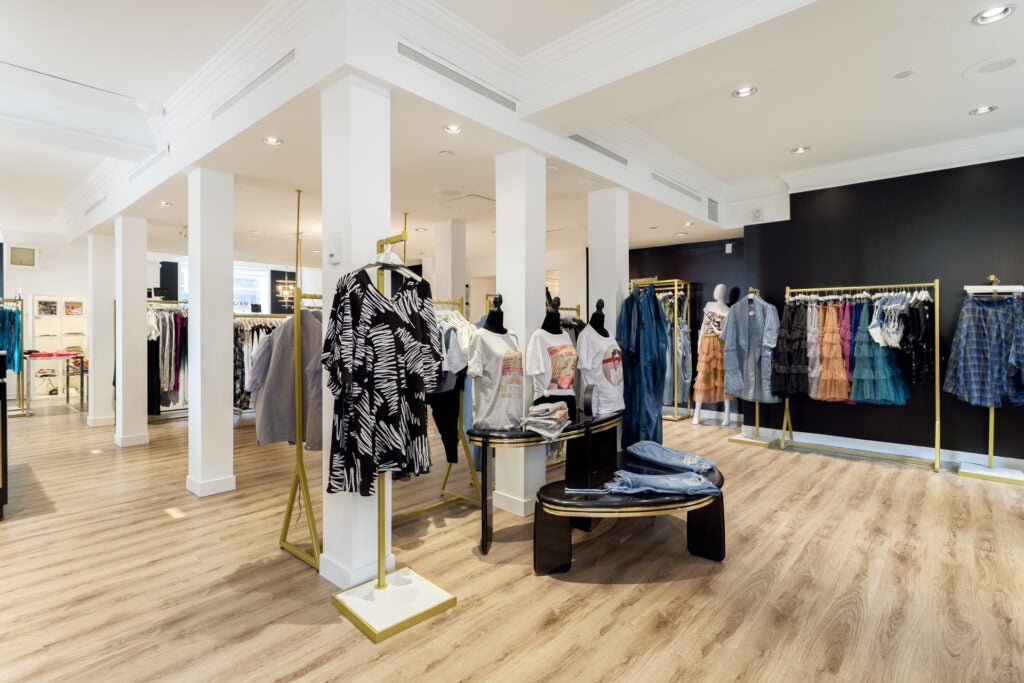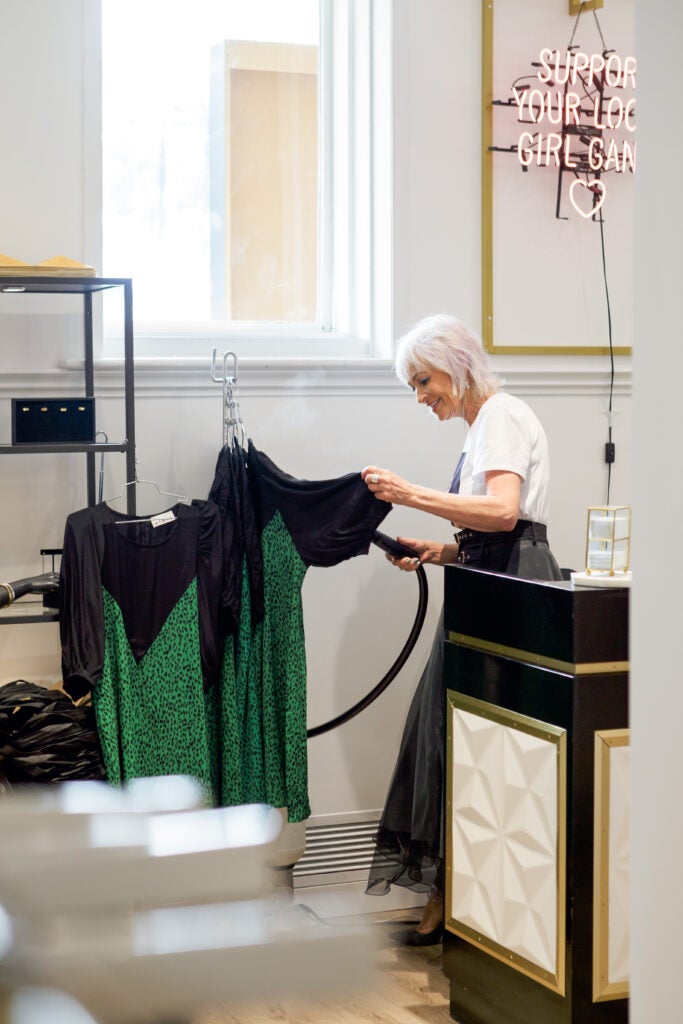 Kate recently hired four additional employees, allowing her to focus on the business aspects that she loves most – marketing, lead generation, and data analytics. Going forward, her main goal is to continue growing her business throughout North America, dive deeper into the world of e-commerce, and potentially bring back footwear and faux fur – apparel she once had to discontinue due to her smaller reach.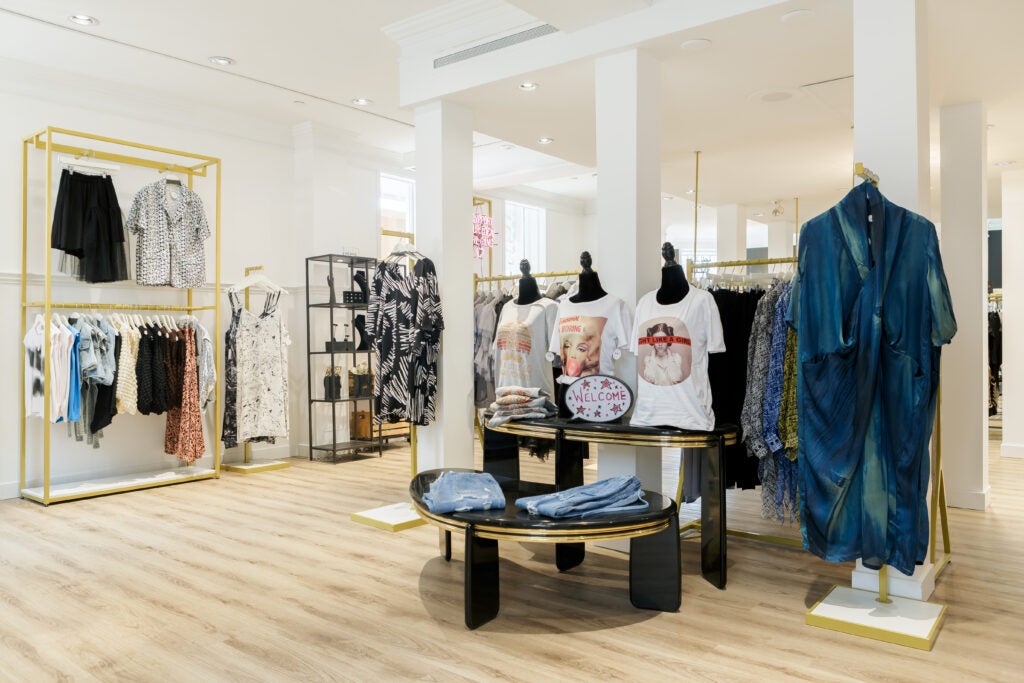 We congratulate Kate on the outstanding success of her business and the two remarkable expansions of her shop at The Devenish.

Learn more and shop at Kate Hewko here:

Web: https://www.katehewko.com/
IG: @katehewko
---