Over 25 years ago, Craig Buckley, the CEO and founder of Kettlemans bagel, had a dream of having his favourite childhood food be enjoyed by more than just Montrealers. Bringing that dream to life, he's grown his business from a humble bagel shop in the heart of Ottawa, to a Canadian sandwich institution. In our newest tenant spotlight, we explore how Kettlemans Bagel has popularized the Montreal bagel, while keeping to tradition and maintaining authenticity.
Soon, Kettlemans will be celebrating the opening of their fifth location at our Eagleson Place property in Kanata, ON – one of Ottawa's fastest-growing areas. Not only will it serve the surrounding neighbourhood and increase accessibility for patrons in the city's west end, but it will serve as the company's new office and headquarters.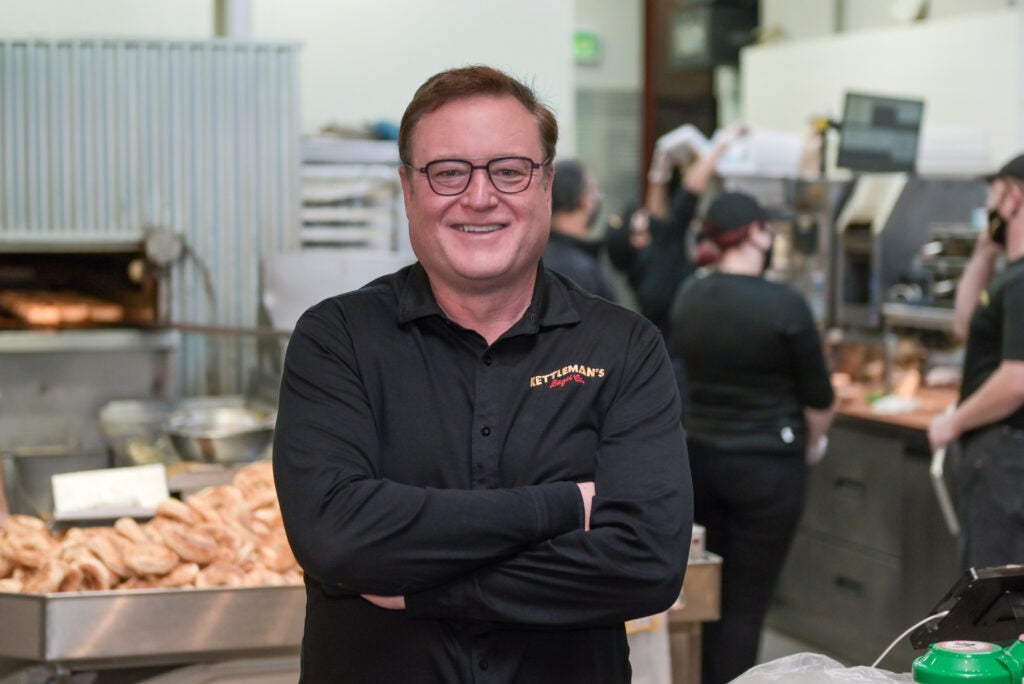 Born and raised in Montreal, Craig Buckley grew up with the city's most beloved traditional baked good: Montreal bagels. Moving to Ottawa for work as an adult, he often made the lengthy Montreal trip only to enjoy them whenever possible; though, he wasn't the only Montreal native doing so. With their wild popularity in one city, he realized the potential they could have in other cities.
He quickly fell in love with the idea that no matter where you are in the world, Montreal bagels are something that make people happy. He envisioned them being enjoyed in as many homes as possible, as he and his family did growing up. Fulfilling this dream, he left his corporate commercial bakery role behind, and Kettlemans Bagel was officially born.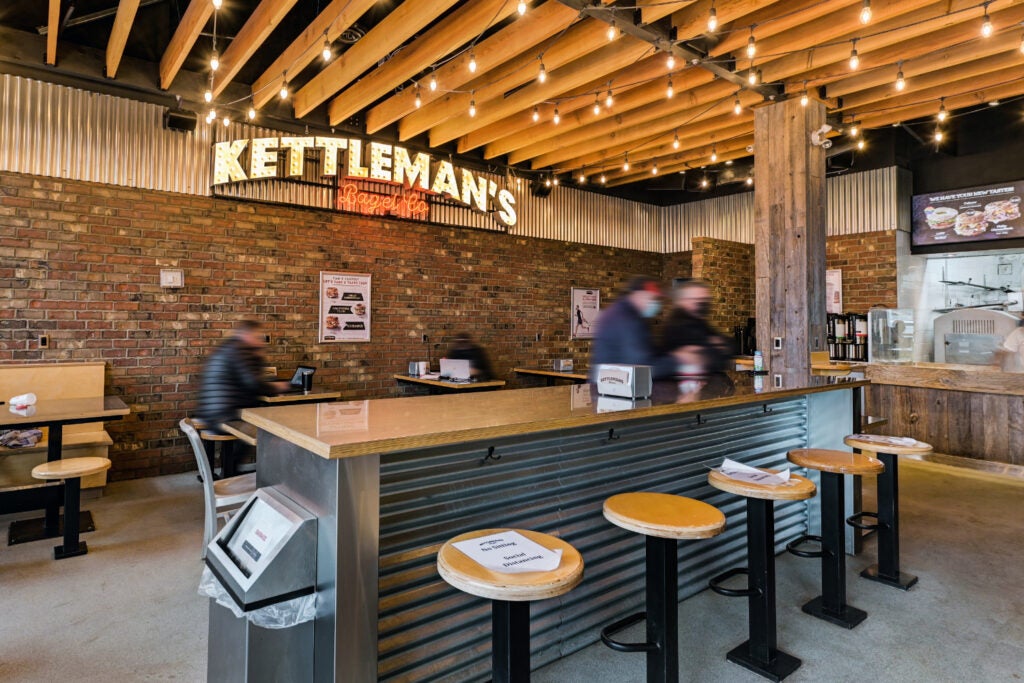 In August 1993, Craig opened his first location in The Glebe, one of Ottawa's oldest and most vibrant urban neighbourhoods. In order to make the best bagels around, he began by sourcing the most impeccable ingredients, while sticking to the traditional 400-year-old recipe. In this pursuit, he felt being 100% transparent with customers was essential, from which the open concept kitchen design was created – a feature that is still around in all their locations today. Essentially, Craig wanted Kettlemans to be more than just a bagel shop, but an entire experience where customers can come in and watch the baking process before their very eyes.
Differing from standard bakery bagels, Kettlemans Montreal bagels are hand rolled and pressed to release the trapped air. They're then placed in a kettle of boiling honey water to provide a pop of sweetness and seal in the freshness; the name Kettlemans pays homage to this very process. The bagels are then baked in a wood-fired oven, giving them a slightly smoky flavour profile with a crispy exterior and soft interior. On top of their outstanding texture and flavour, what especially sets them apart is the profound love and attention that goes into every single one.
Because they're hand-rolled, they're not perfectly shaped… They're beautifully imperfect"
Over the years, Kettlemans has become famous for their outstanding bagel sandwiches, using fresh proteins that are cured and prepared in-house. Keeping to the classic bagel-cream cheese pairing, they also offer fourteen different cream cheeses and fourteen bagel flavours – the combinations are endless!
As the older Glebe neighbourhood rarely saw new comers, Kettlemans immediately sparked a major buzz that quickly echoed throughout other Ottawa neighbourhoods. From the great success of his first location, not long after did he open his second in our College Square property serving the Nepean neighbourhood. It was here they started snowballing, as Craig had once dreamed, the success of his two locations allowed him to expand even more. In fact they've now opened a new location in the GTA, and soon to open in downtown Toronto, and Eagleson Place in Kanata, ON – Ottawa's fastest-growing neighbourhood, to add to their three Ottawa locations.
Choosing Eagleson Place was easy not only because of its growth, but it serves the western most part of the city that their other locations do not – they wanted to make it their crown jewel in order to pay homage to their Ottawa roots. Overall, it will act as the company's office headquarters and feature an innovative pick up window which will leverage pre-order technology via their mobile app.
Today, their bakery operations span over a 24-hour, 7 day a week period, in which customers can enjoy their bagels any time they please. This non-stop baking process allows them to wholesale their products to local grocers such as Farm Boy and Costco. They also offer catering services, a subscription model, a rewards program, and a state-of-the-art app to support these initiatives. However, their growth doesn't stop there… In fact, expansion plans exceed this as they'll be growing even further in Toronto in 2022 and potentially international in the future.
Did you know they're now one of Canada's most famous bakeries?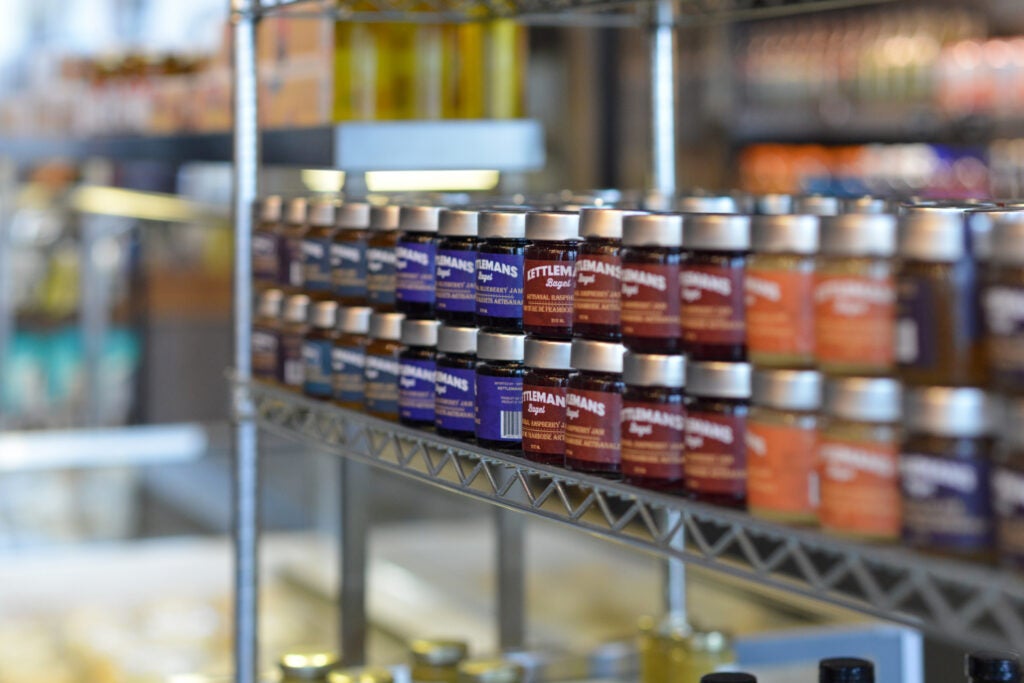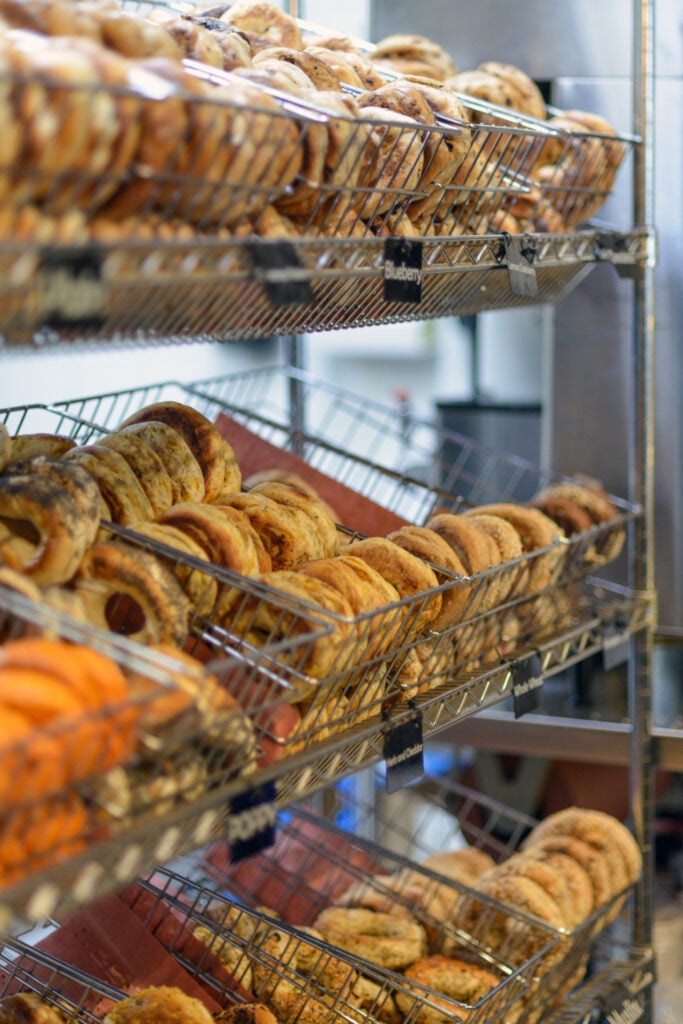 In the midst of all their growth, they pride themselves on maintaining the authenticity and tradition that Craig built the company upon. By sticking to the best quality ingredients, same classic recipe, perfect taste and texture, and attention to detail, they've established a loyal customer base.
Mixing tradition with progression, their main focus is to expand their flavour profile on a seasonal basis – a popular practice within the Quick Service Restaurant (QSR) industry. For example, they recently came out with a pumpkin spice bagel for fall and are experimenting with a peppermint bagel for the upcoming Christmas season. In fact, for June pride month 2021, they welcomed the "LGBT" bagel containing lettuce, guacamole, bacon, and tomato, as the acronym suggests – a portion of the sales were donated to a local 2SLGBTQIA+ charity. Overwhelmed by its success, they decided to add it as a regular menu item, while continuing the ongoing donation.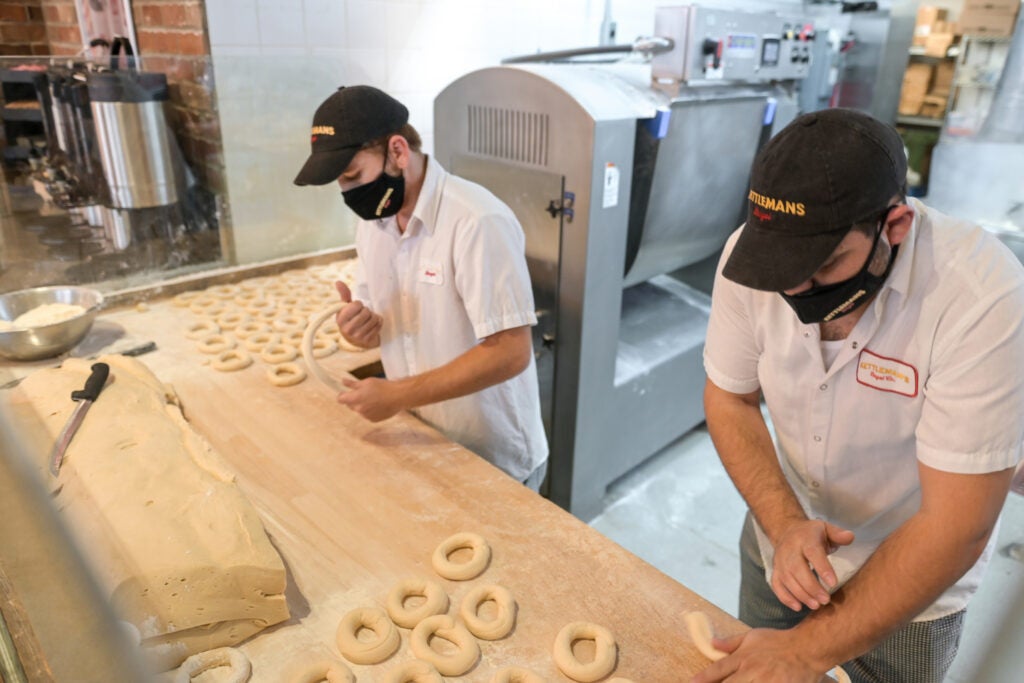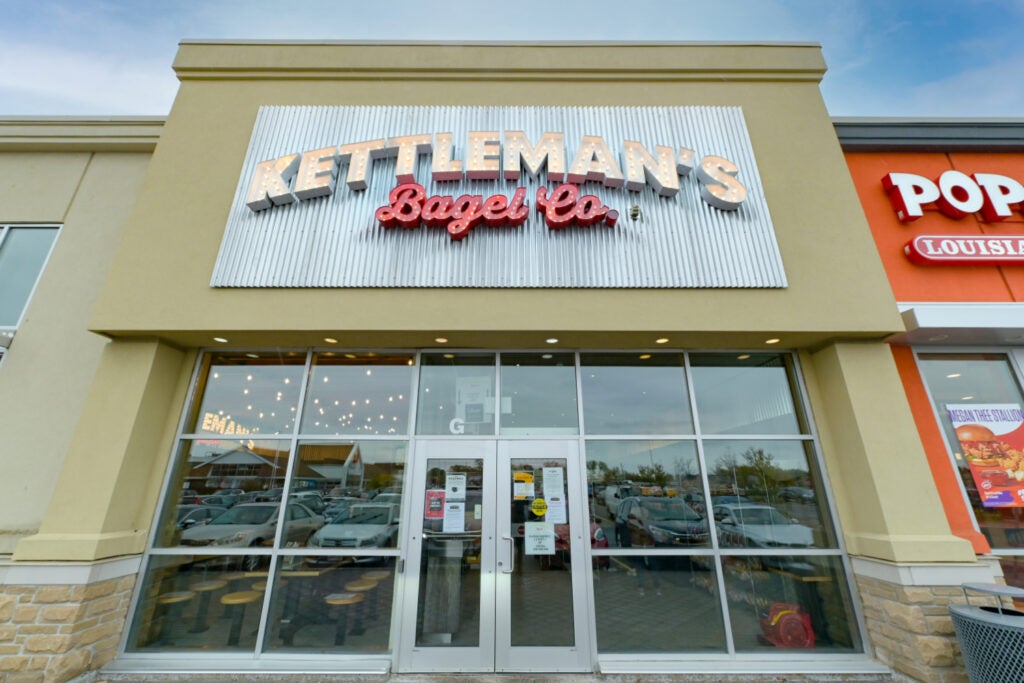 Not only are they participating in socially responsible initiatives, but they're focused on being environmentally friendly as well. In fact, Kettlemans has switched from using plastic to compostable bags and introduced eco-friendly packaging to reduce their overall carbon footprint.
By implementing initiatives such as this, they like to "lead by example" as not many other QSRs in the Canadian market are doing so. By being socially and environmentally responsible, while bettering customer experience and maintaining the best bagels around, they're confident in their ability to inflict change and be pioneers in the QSR industry.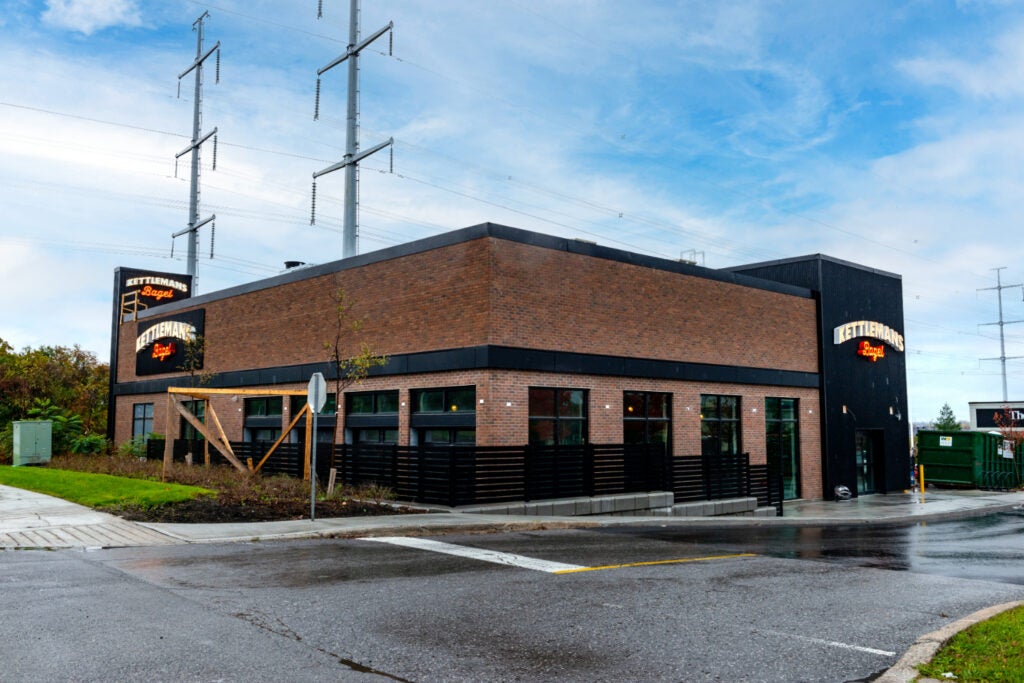 First Capital would like to congratulate Kettlemans Bagels on the opening of their newest location at Eagleson Place. For many years, they've been valued tenants of ours at College Square, and we can't wait to see where their success will take them next. For more information on this Canadian bagel institution, check out their website or Instagram!