Introducing The Webster, our newest luxury retail tenant at 121 Scollard Street in Yorkville. It is one of the world's most prestigious retail concepts that curates emerging and established luxury fashion brands together. The Webster is completely different from other conventional mono and multi-brand retailers and department stores. Their personalized approach to the entire shopping experience really sets them apart – from their first-class private appointments, to stylists pre-ordering runway and couture pieces for special clients. Burberry, Chanel, Givenchy, Gucci, Valentino, Versace, and Saint Laurent, are among some of the luxury brands displayed side-by-side as a collection. First Capital recognized The Webster's unique retail concept would enhance the overall experience for Yorkville shoppers and the neighbourhood in general.
Laure Hériard Dubreuil, The Webster's Founder and Creative Director, opened her first location in Miami, Florida in June 2009 as a recent immigrant from Paris, France. Taking her extensive background and expertise in luxury fashion with her, she had a vision that would offer shoppers warmth, comfort, personality, and the best of international fashion. Since then, the brand has grown extensively into a world-renowned luxury fashion retailer with a concept like no other.
Spanning seven locations across the U.S., their newest location at 121 Scollard is their first-ever debut on the international stage. Fitting in perfectly with the prestigious neighbourhood that is Yorkville. The Webster is located just off the main street, creating a destination spot all on its own. This unique heritage building features an eye-catching pink exterior and a gold expansion on the back, all designed in collaboration with the famous French interior designer Stéphane Parmentier.
From meeting The Webster's team over two years ago, to celebrating its recent opening on October 30th – this was truly an outstanding accomplishment to celebrate.
Keep reading to see how this unique project came together.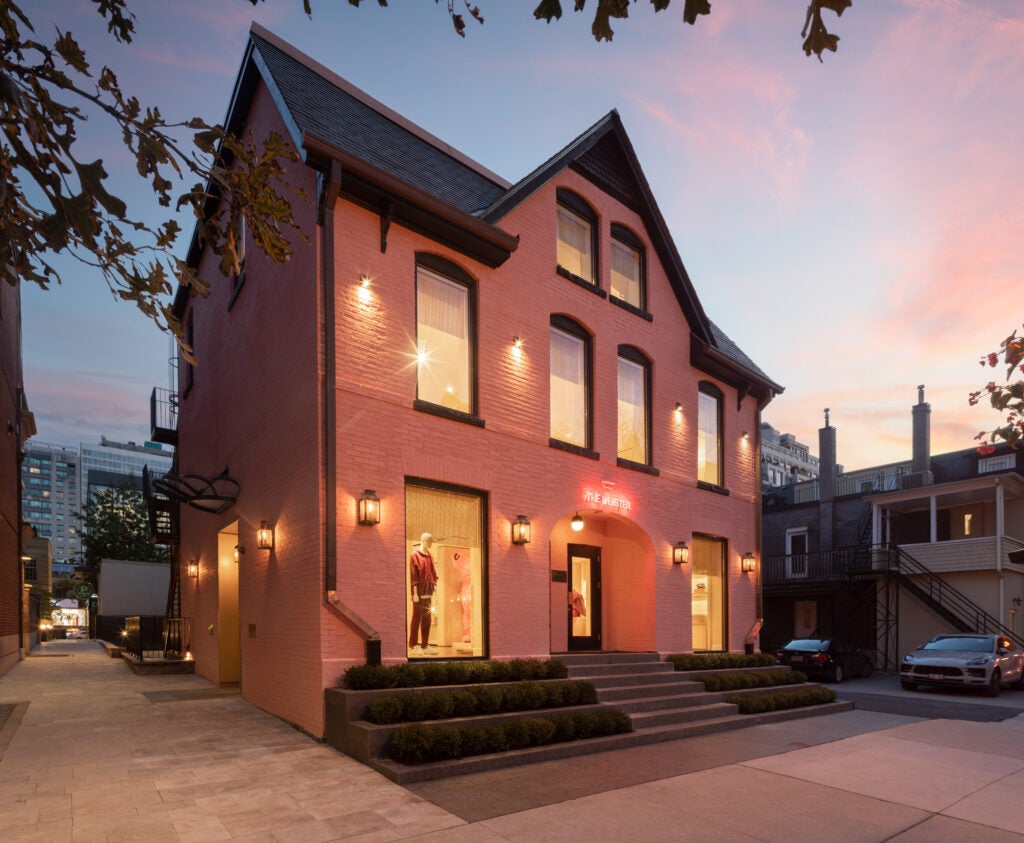 Back in 2019, First Capital met with The Webster's team, touring their existing locations to develop a real understanding of their brand and concept. By doing so, we were able to curate an opportunity within our portfolio that fit perfectly based on what we had learned about the brand. Revered for its mix of high-end retail, award-winning restaurants, luxury residential, and home to Toronto's most affluent shoppers, we knew the Yorkville neighbourhood was the perfect spot.
By the fall of 2019, our Construction team kicked off this special project. Upon touring 121 Scollard, The Webster team loved this unique heritage building and were easily able to roll out their concept to fit the mould of this unique property. We then began the design process in early 2020 and by mid-year, we had engaged Structure Corp as our construction partner – one of the leading construction management companies for luxury retail in Canada. For the remainder of the project, we were forced to pause construction on several occasions due to the restrictions imposed by the pandemic.
First Capital was responsible for all aspects of the building, from the base building components, to bringing it up to code, interior design and fit, structural reinforcement, exterior brick restoration, roof replacement and updates, accessibility enhancements, to even the finest of interior details – including a substantial millwork package, back expansion, and exclusive circular shaped room. This essentially allows for the tenant to open for business as soon as they take possession.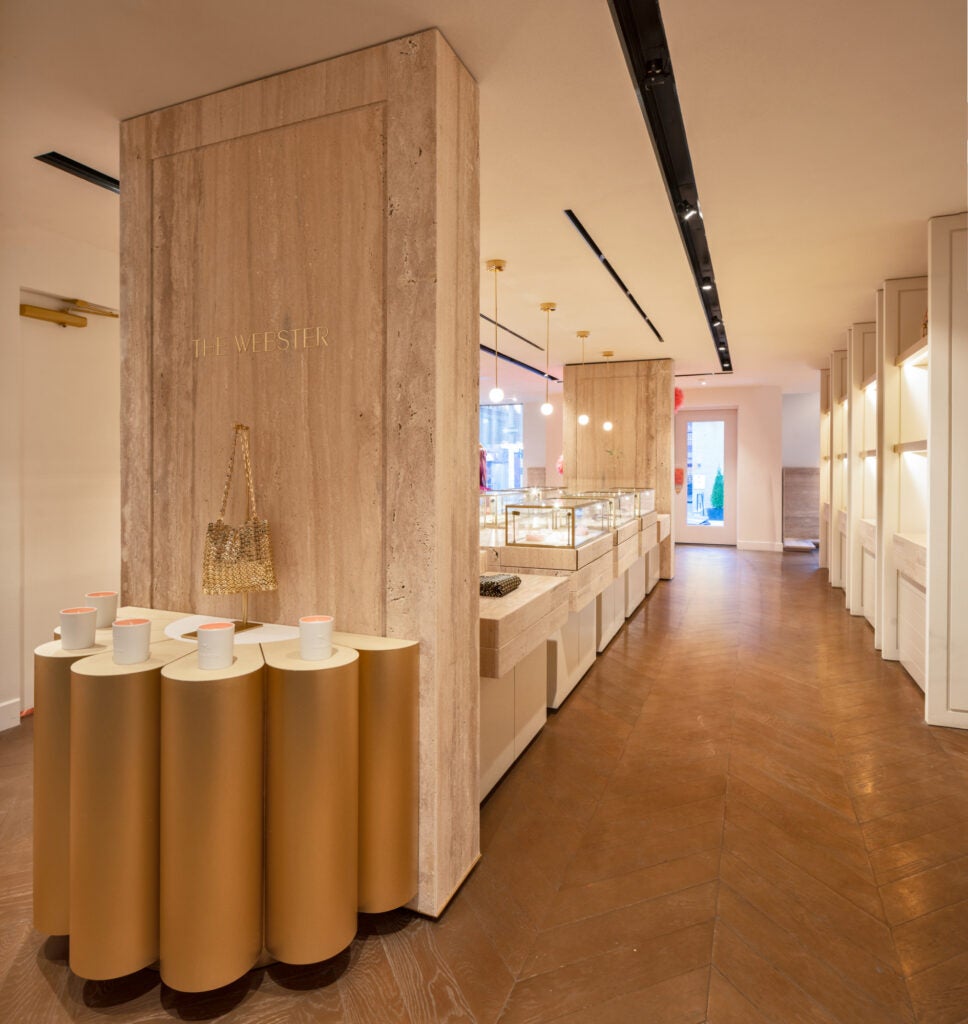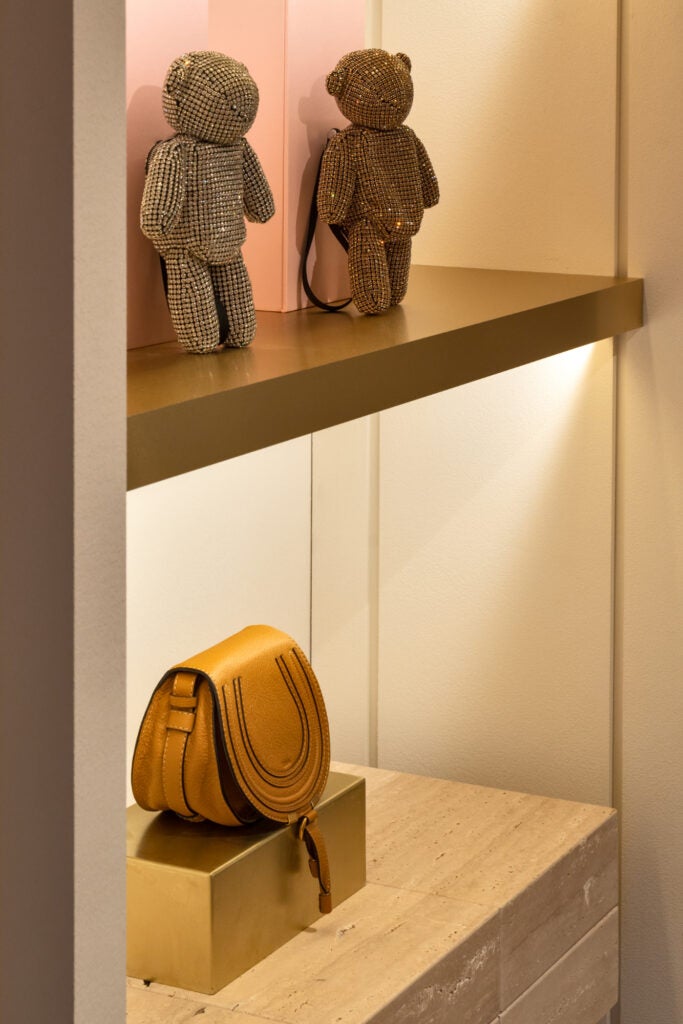 From there, our construction team began diving into the more detailed design discussions with our architect of record (Cumulus Architects Inc.), as well as interior designer Stéphane Parmentier and his team (Agence Stéphane Parmentier), as requested by The Webster. Though difficult to coordinate given the pandemic, as well as time and geographical differences, both teams had one goal in mind. Differing from most tenants and retailers, The Webster doesn't have a specific design prototype or preferred layout, which means every single one of their now eight stores are uniquely designed. With this in mind, the design team was free to be as creative as could be.
Stéphane wanted visitors to not only experience the store visually, but also to feel it's vibrations – engaging the senses. His initial inspiration came from photos of palm trees, daisies, goldleaf, flamingos, and extravagant mansions, which all shaped the design of the space.
You can really see all of those elements in the final product now… It's interesting to see the inspiration come to life

– Meghan Bichsel, Senior Project Manager, First Capital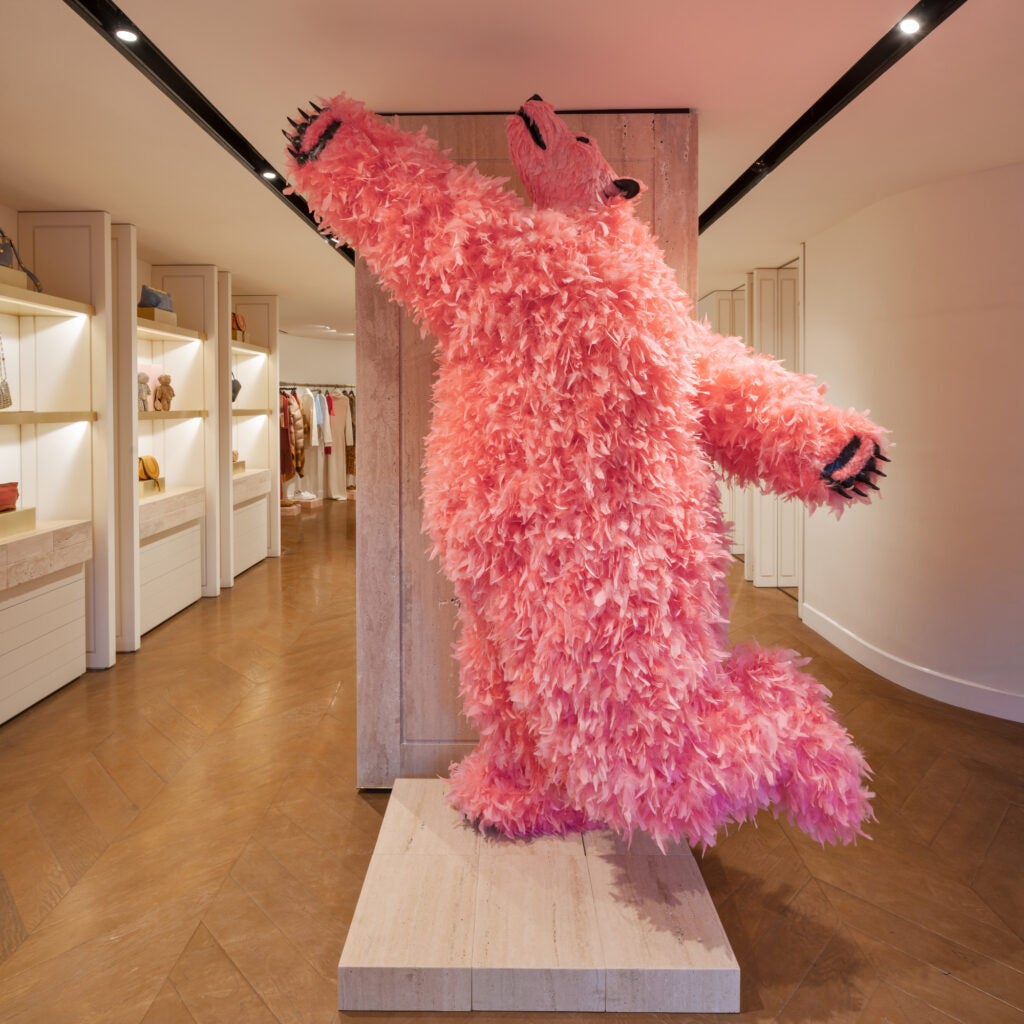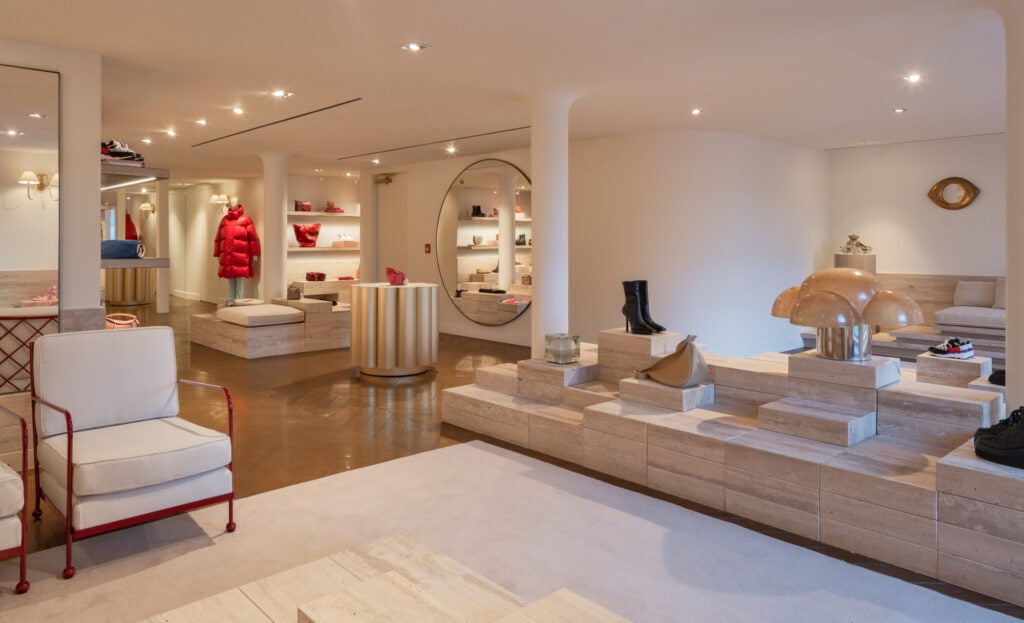 His ultimate goal was to bring an entirely new vibe to what you might not expect from a typical retail space; a travel into space and time with this new kind of luxury. As The Webster brand is exactly that, he got right down to the DNA of the brand – new, different, twisted, elegant, funky, contemporary, but also homey and inviting. He wanted to generate excitement among shoppers to buy new things as the brand itself and their clothes are different.
When you enter the store, there are surprises all around, including a life-sized pink feathered bear made by Italian artist Paola Pivi. Second, the large preserved palm trees imported straight from France. Third, there is a mirrored-ceiling portal that leads to the back expansion titled "The Whisper Room". Circular in shape, this exclusive space embodies the rounded edges of a daisy. Stéphane was inspired by the recent birth of The Webster's founder, Laure Hériard Dubreuil's baby girl whose middle name is Whisper. This personal touch provides a link to The Webster's design principle of love being at the centre of everything.
She's the soul, the heart, the vibe, and the smile of The Webster… The room is a tribute to love

– Stéphane Parmentier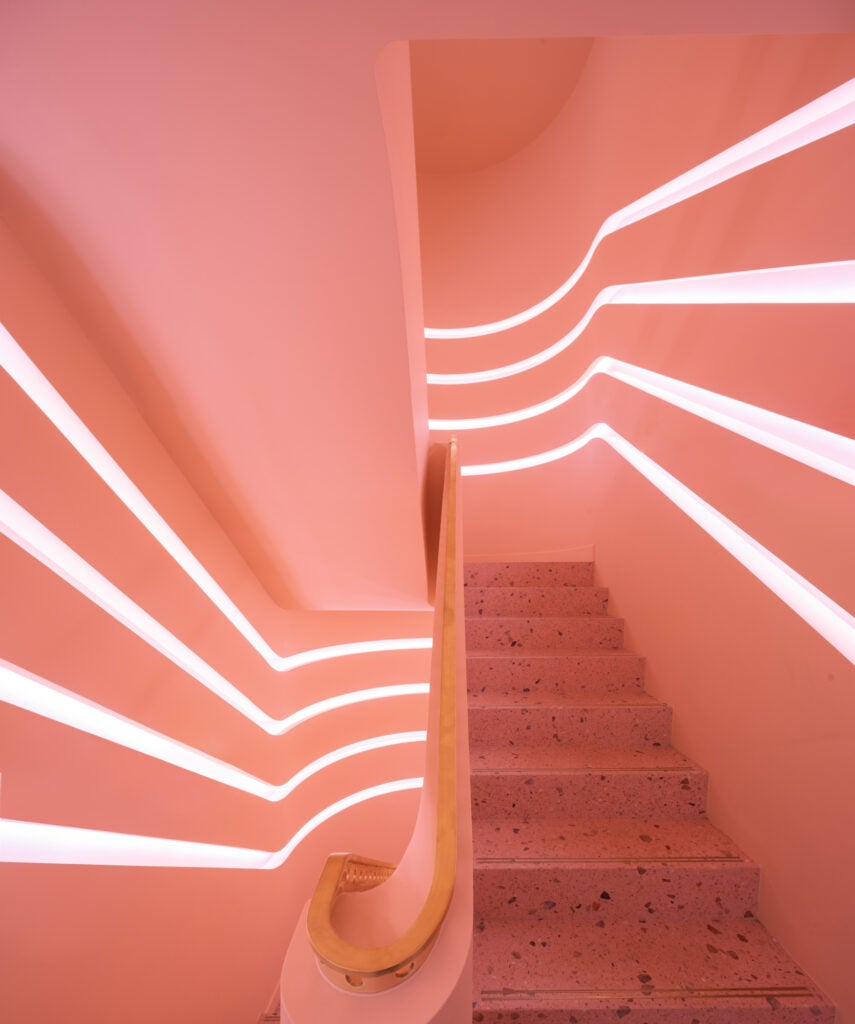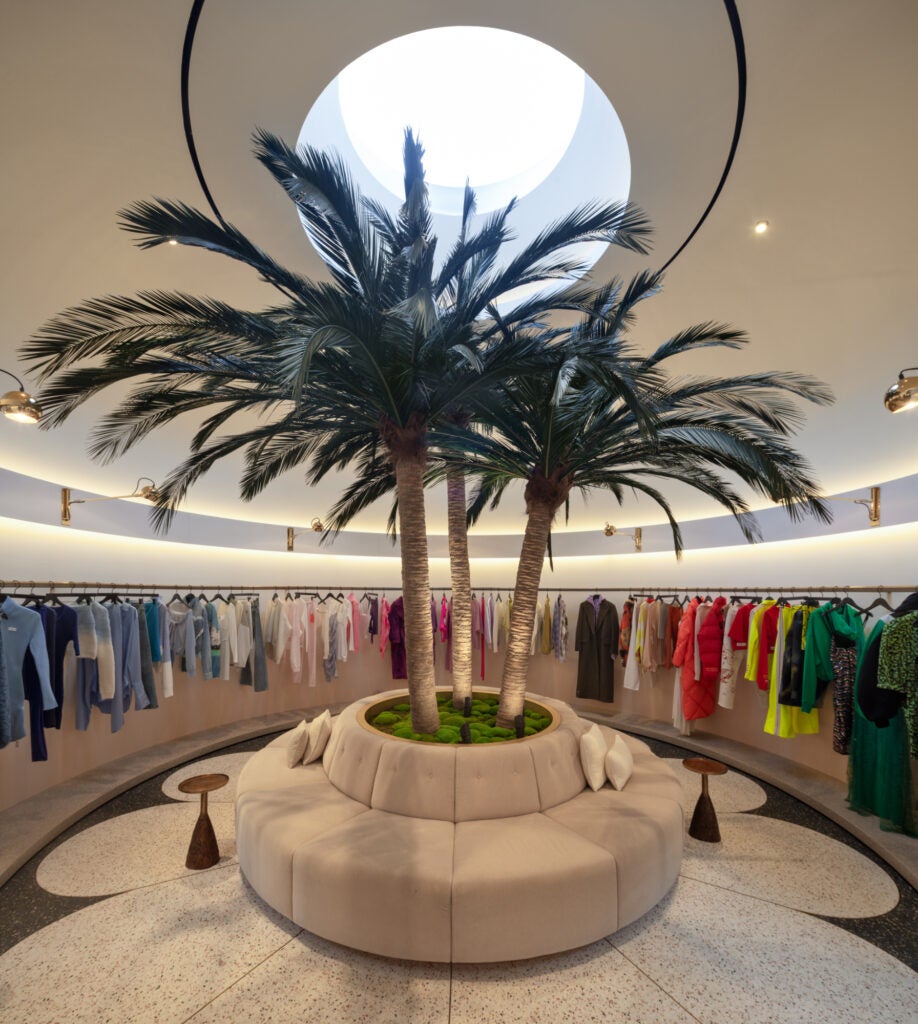 One of the last major hurdles in completing this project was getting the respective approvals to paint the exterior brick pink – The Webster's signature colour. As the building falls within a Heritage Conservation District (HCD), this provided its challenges and our Construction team had to receive approval for every exterior design element from the City of Toronto's Heritage Preservation Services. The city was not initially fond of the pink, but were always happy to collaborate, especially with the help of our heritage consultants ERA. They helped draft important proposals comparing the neighbouring buildings and their existing colours, which ultimately secured the approval from the city – a momentous achievement!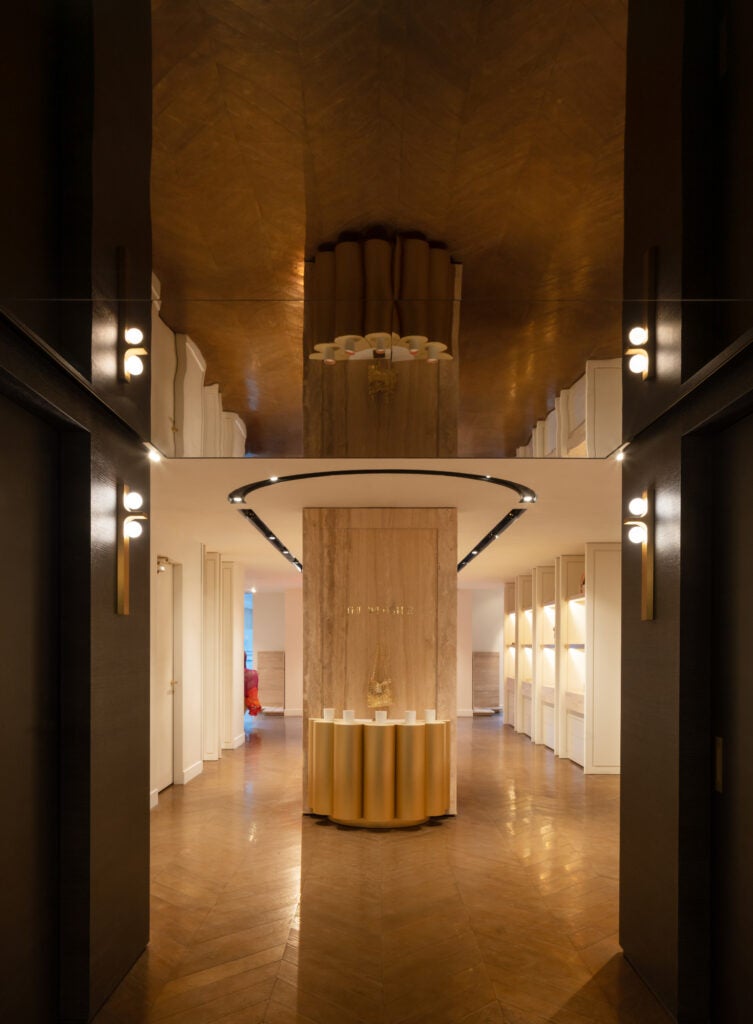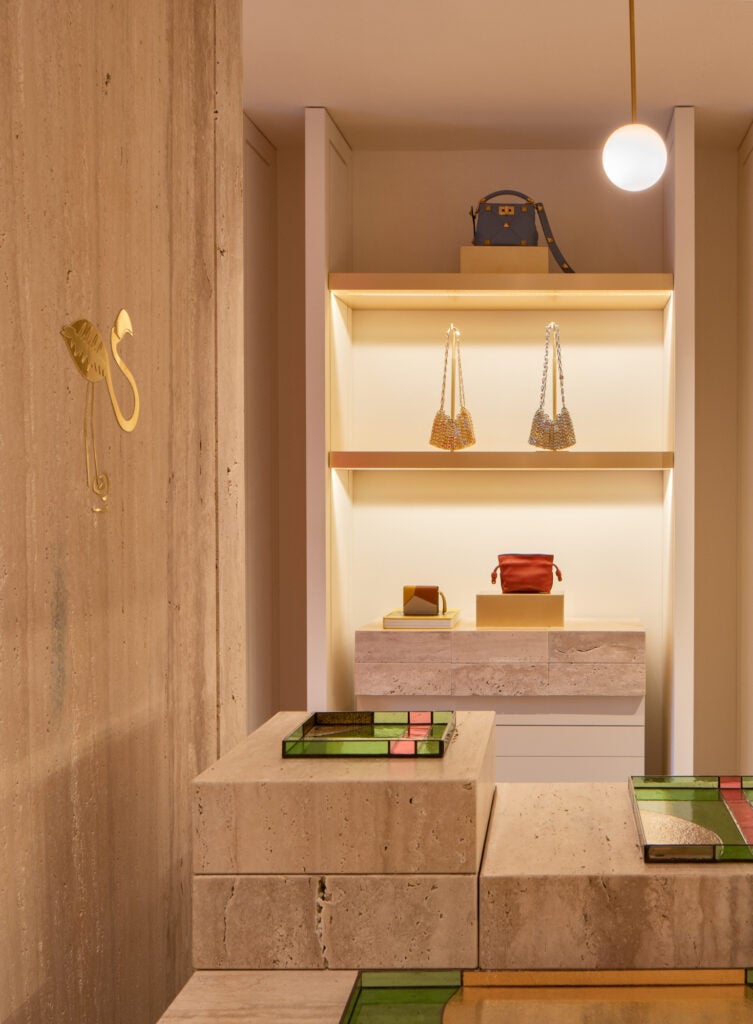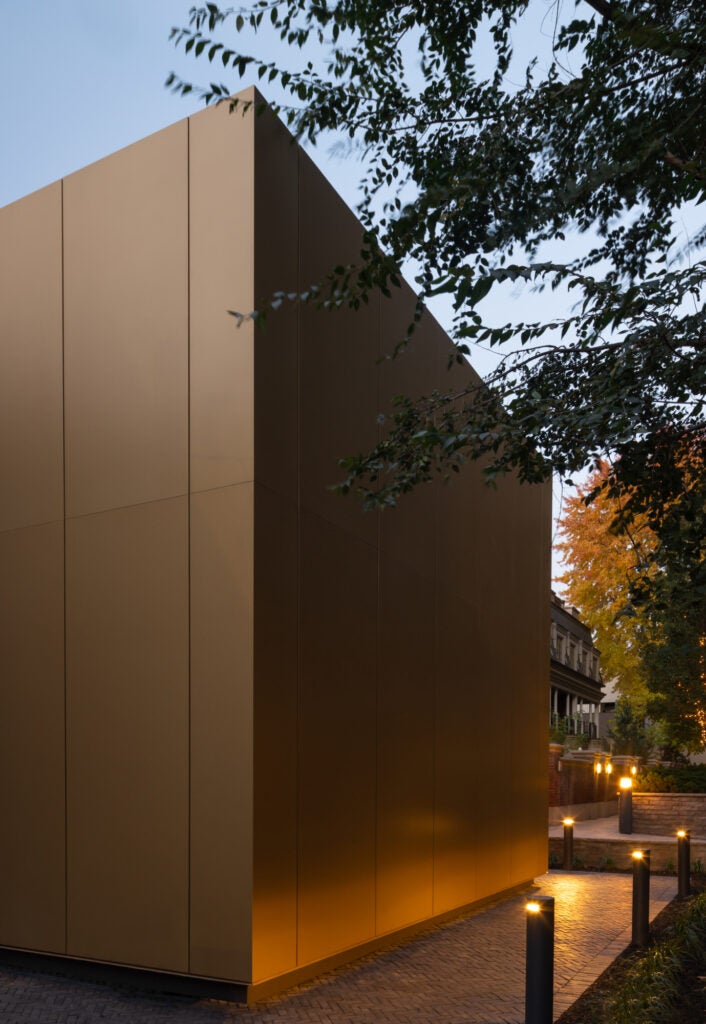 After two years of collaboration between our Leasing and Construction teams, as well as the entire project design team and the brand itself, The Webster finally opened its doors at 121 Scollard on October 30th, 2021. It is always rewarding to see such a detailed and unique project come together. Not only is The Webster transformational for the Yorkville neighbourhood, but also Toronto's fashion experience and offerings overall. It is expected to be a destination for international travelers and local visitors for many years to come. In this prime location, The Webster's world-class experience is setting a new bar for luxury in the country as this concept is something that Canada hasn't seen before.
First Capital is proud to welcome The Webster to Toronto and look forward to seeing their success in Yorkville and beyond. Head to their newest location at 121 Scollard to check out the Pink Experience and see their one-of-a-kind fashions. To learn more about The Webster head to the following links:
Instagram: @thewebster
Website: The Webster
We'd like to thank the following consultants on their outstanding time and effort on this amazing project: