From early spring to late fall 2022, we partnered with MircoHabitat to sustainably transform an outdoor patio space into a green urban farm. Taking place at our head office in Liberty Village, we set up several planting pots lining our top floor terrace, growing over 15 varieties of vegetables and herbs, including Oregano, Thyme, Mint, Rosemary, Cucumbers, Eggplants, Peppers, Beans, Tomatoes, Arugula, Swiss Chard and more. We're proud to share that our Urban Farm harvested over 500 edible plants and 103.64 lbs of vegetables, edible flowers, and herbs. All were donated to Second Harvest (Canada's largest food rescue organization) and redistributed to local food banks to help combat food insecurity in our neighbourhoods.
This sustainable initiative contributes to the greening of spaces; creates local, ecological, and resilient food systems; helps support our local community; and encourages biodiversity in our urban area.
Corporate Responsibility and Sustainability at FCR encompasses all aspects of our Environmental, Social and Governance (ESG) practices. Our values and our sustainability program guide our actions and supports our strategy of creating thriving neighbourhoods to generate value for businesses, residents, communities, and our investors. This project is a part of our 2020-2024 ESG Roadmap and is the next step in continuing our long-term sustainability goals and initiatives of achieving net zero by 2050.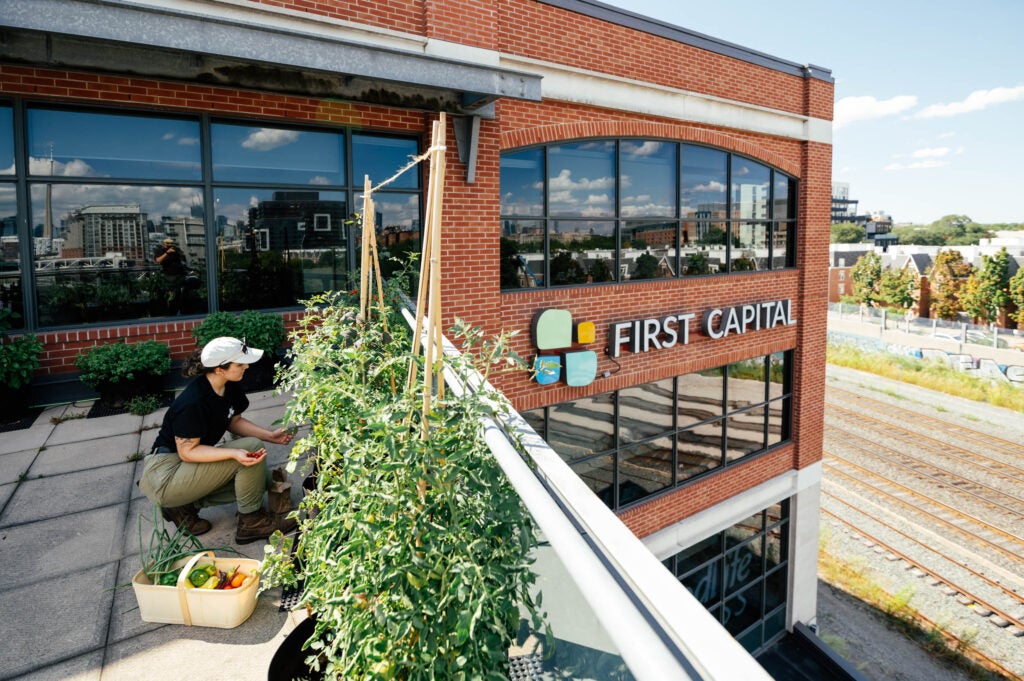 Beginning in April 2022, our ESG team began their partnership with Microhabitat and kicked off planning for our first-ever urban farm that would take place from June to late October. Once the planting pots were installed and assembled, the Microhabitat team held in person and virtual workshops for our staff that provided an overview of the project, outlined the importance of urban farms, educated them on sustainable consumption awareness and the environment around food, and how they could make their own urban farms from home. By doing so, we were able to cultivate further sustainable change by informing, inspiring, empowering, sharing skills, knowledge, and building meaningful collaborative relationships with our staff by reconnecting them with nature.
Over the course of the season, our urban farm grew an abundance of vegetables and herbs for those in need. MicroHabitat's team provided weekly visits, tended to the crops, harvested them, and winterized the garden at the end of the season.
Impacts of our MicroHabitat urban farm
The Environmental impact includes:

Greening our outdoor spaces

Reducing our environmental footprint

Reducing heat island effects (Cities have an average temperature of 5 to 10 degrees Celsius higher than the outlying areas. This phenomenon, known as a "heat island", is due to the high concentration of built-up areas that absorb and re-emit heat from the sun)

Improving local biodiversity

Supporting pollinators with the presence of melliferous (honey producing) plants

100% ecological cultivation

Holistic approach with natural fertilizers, ecological automatic irrigation system, no use of chemicals

Ultra-local production that reduces food loss and greenhouse gas production by limiting transportation
The Social impact includes:

Mobilizing teams around a sustainable development project

Raising awareness and promoting healthy, local, and sustainable food

Improving the feeling of well-being and performance at work

Supporting Second Harvest – Canada's largest food rescue organization
The Economic impact includes:

Added value to the property

Employee engagement

Team-building opportunity through education workshops

Innovative and sustainable positioning

Improvement of eco-responsible practices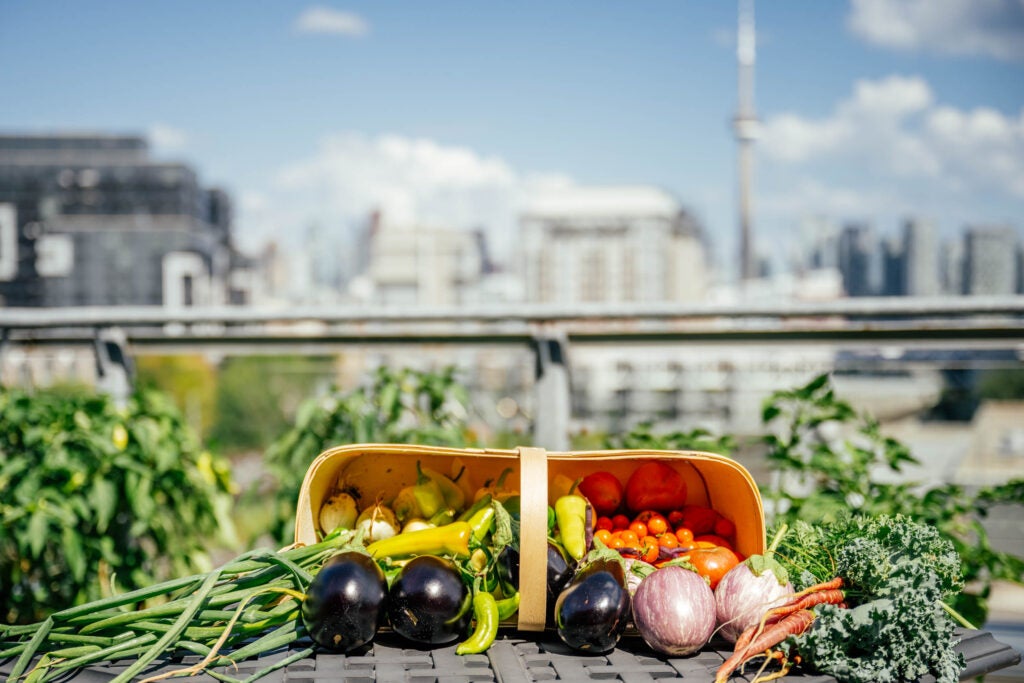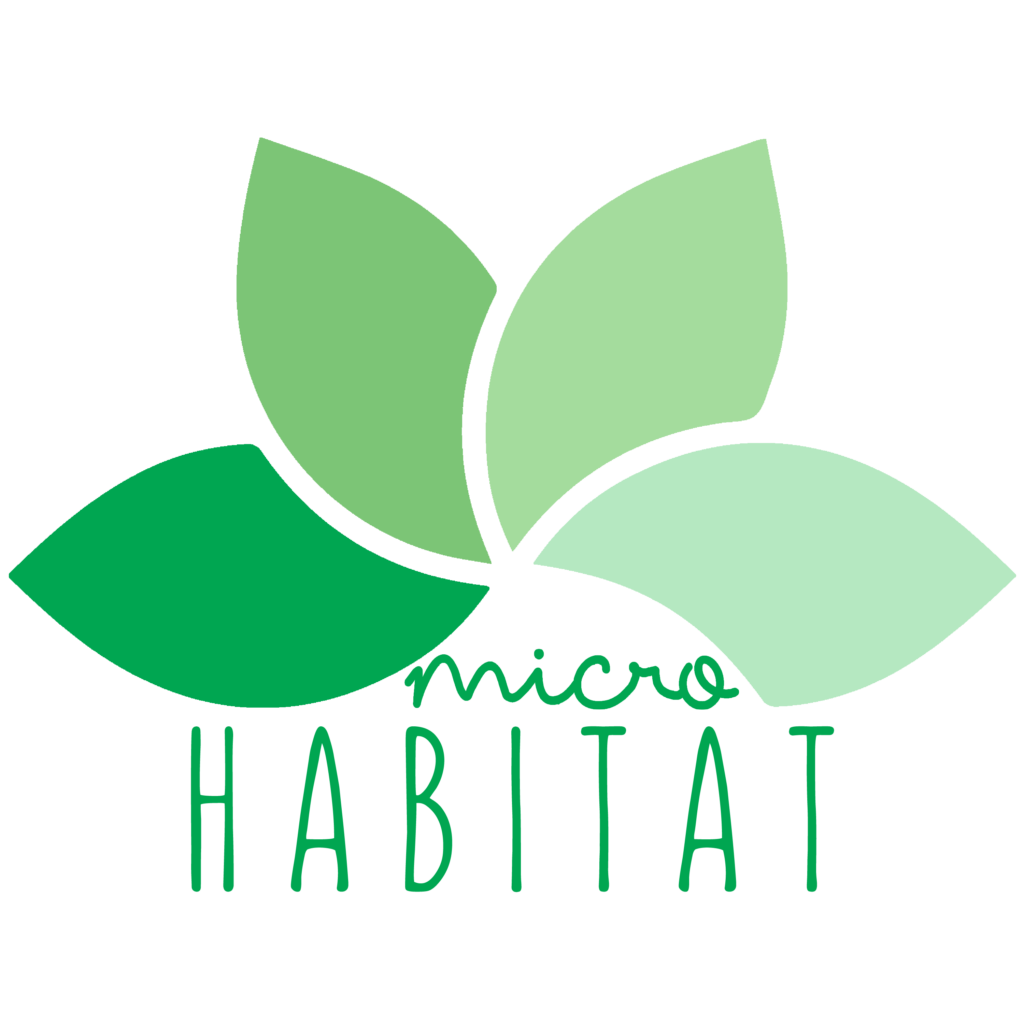 MicroHabitat believes in urban farming for change. Their mission is to build a healthier society and world by reconnecting people with nature and their food. They do this by transforming unused spaces into urban farms. MicroHabitat believes in creating greener and more resilient cities through urban agriculture. Their ultimate goal is to cultivate cities to consume better and live better.
First Capital would like to thank MicroHabitat on the success of this sustainable pilot project. With over 500 crops harvested in a single season, our urban farm exceeded our expectations and provided an abundance of fresh produce and herbs for Second Harvest; giving back to the communities in which we operate. Since 2021, we've carried out several additional fundraising initiatives in support of Second Harvest donating over 939,000 meals. Click here to read how we achieved that.
We recognize and understand the importance of preserving our world and improving the environment we live in, and our urban farm is just one step on our ESG journey. Read more about our ESG goals and initiatives here and be sure to check out our 2020-2024 ESG Roadmap here.