In the Fall of 2021, the FCR Thriving Neighbourhoods Foundation partnered with Canada's largest food rescue organization, Second Harvest, in an effort help to combat food insecurity. This philanthropic organization works across the supply chain, from farm to retail, to capture surplus food before it ends up in landfills.
Thanks to the generous donations from our staff and corporate partners, we're proud to announce our total amount raised is an outstanding $338,000, which will provide 939,168 meals for Canadian families facing food insecurity. These funds will rescue and redistribute over 939,168 pounds of food, and as a result, will prevent over 3.5 million pounds of greenhouse gases from entering our atmosphere – the equivalent of taking 491 cars off the road this entire year.
The FCR Thriving Neighbourhoods Foundation is an employee-led organization that supports registered charities and philanthropic initiatives that support the neighbourhoods in which we operate. Since its inception in 2020, we've been solely focused on food insecurity – one of our foundation's four main pillars, beside mental health, youth initiatives, and social justice. We're proud to have continued our mission to combat food insecurity in Canada this past fall.
Did you know 1 in 7 Canadians face food insecurity everyday?
Our foundation set an initial goal of $50,000, encouraging staff, their friends and family, as well as our corporate partners to donate through our online portal. FCR then matched all employee donations dollar for dollar, doubling our support for Second Harvest. With every dollar equalling two meals, this initial goal would've provided 100,000 meals – but did we ever surpass this goal!
The FCR Thriving Neighbourhoods Foundation kicked off this charitable initiative with an employee-led fundraising walk through seven of our urban neighbourhoods across Toronto, Montreal, Edmonton, Calgary, and Vancouver. We also offered a virtual attendance option to allow for all staff to participate and join in on the cross-country event.
Immediately, we were overwhelmed with the generosity of our amazing staff and corporate partners, and we couldn't be more thankful to those who participated. By October's end, our staff fundraising had come to a close, yet we continued receiving corporate donations through November and December. In our final push to raise funds for Second Harvest, we held an internal Holiday Draw that raised an additional $4,000 in just one week – a remarkable achievement for FCR staff.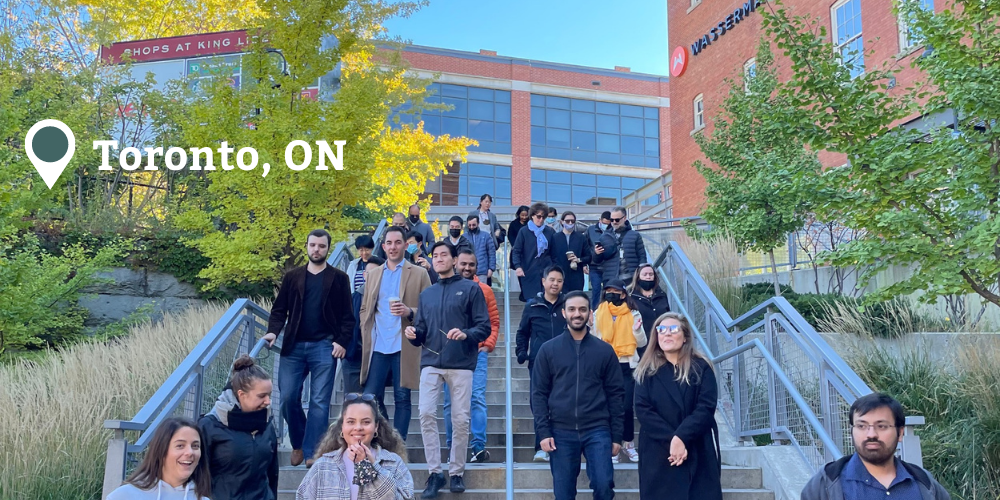 About Second Harvest

Aligning with our charitable goals, as well as our ESG objectives, Second Harvest actively works to solve our nation's food insecurity issue. In Canada, $49 billion worth of perfectly good, edible food goes to waste every year due to cosmetic imperfections, confusion around best before dates, and errors in labeling or packaging. This wasted food often ends up in landfills and produces methane gas. Methane is a harmful green house gas that adds to climate change. In fact, if methane or food waste were a country, it would be the world's third largest polluter behind China and the US. By diverting this perfectly good food from landfill and using it for its intended purpose – feeding people – there is a significant environmental benefit as well.
This really aligns with our ESG goals here at First Capital. It is important to us to have positive impacts on the environment and participating in fundraisers like this one, only increases our efforts

– Meaghan Bach, FCR Thriving Neighbourhoods Foundation Co-Chair
This wasted food has the potential to feed millions of hungry people as Canada produces enough to feed almost double its population. Second Harvest fights this problem by providing surplus food to local social programs across Canada, free of charge. By providing free food to these charitable organizations, it in turn helps to expand their capacities as they can spend the funds that may have otherwise been spent on food, on their core programs and support resources. To provide these charitable organizations with free surplus food, they often host fundraising events and lean on corporate donations for support.
Generally, we do not receive any funding from the government and rely solely on the generosity of individual and corporate donors like FCR. We truly could not do what we do without companies like you!"

– Corey Smith, Vice President, Philanthropy at Second Harvest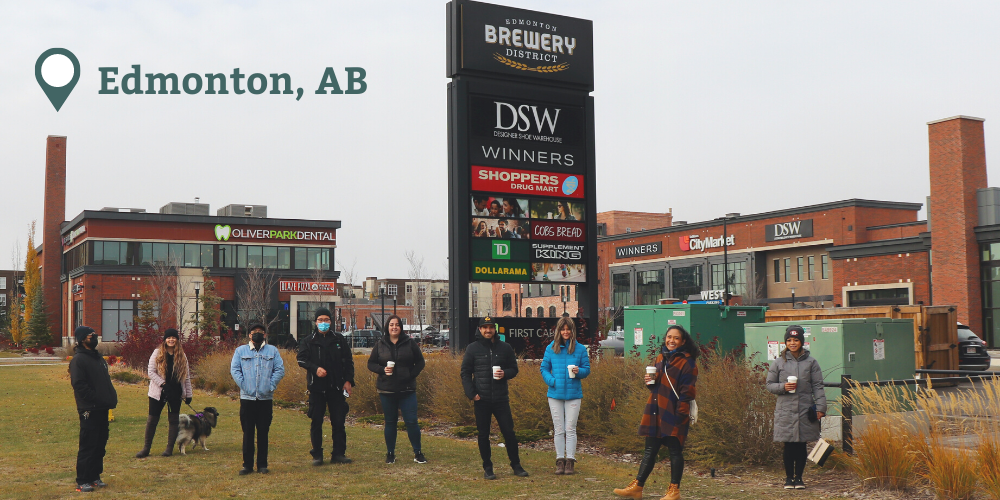 As one of Canada's leading REITs, we are active in over 148 neighbourhoods across the country. With that in mind, the goal of our 2021 Fall Fundraiser was to ensure all neighbourhoods in which we operate would be supported, portfolio wide. Our $338,000 raised will provide 939,168 meals for community members in need across Canada.
First Capital would like to thank our staff, corporate sponsors, Second Harvest, and our Thriving Neighbourhoods Foundation for the outstanding success of our 2021 Fall Fundraiser. We couldn't have done it without the support and remarkable generosity of those who participated, fundraised, and supported this charitable event.
Going forward, the FCR Thriving Neighbourhoods Foundation has some exciting plans for 2022 and 2023! Stay tuned for special updates including volunteer opportunities, charitable events, and the announcement of our next pillar of focus (one of mental health, youth initiatives, or social justice).
For more information on our 2021 Fall Fundraiser, listen to our newest episode of The Explainer podcast here – also available on Spotify and Apple Podcasts
Read more on our FCR Thriving Neighbourhoods Foundation here
Read more about Second Harvest here
Follow us on Linkedin, Instagram, and Facebook for updates on our foundation and all things First Capital