Since the first cohort joined us in 2017, we've had many talented young professionals come through our intern program who kicked off their careers and ultimately made their mark in the Canadian Real Estate industry. We're looking for the next generation of budding Real Estate professionals to revolutionize and push our industry forward. Do you have what it takes?
Our Intern Program gives interns access to enriching opportunities to start and accelerate their careers. First Capital interns have the unique opportunity to gain real, meaningful work experience, all while gathering insights into the areas of our business that are most relevant to them. Our program is uniquely hands-on, allowing our interns to shadow and work alongside our leaders on exciting new projects and strategies. This gives them real work experience they can put on their resumes and tools they need to succeed in their respective fields in the Real Estate industry.
Did you know we received over 3800 applications for 13 positions we had in our Summer Intern Program in 2021?
In addition to day-to-day assignments, interns have access to a series of learning and networking events, practical job searching skills, and mentorship sessions from our leaders. Some of these include weekly departmental information sessions to explore new areas of the business, ongoing socials to network and grow connections, end of term Capstone Project presented to the Executive leadership, and much more. In fact, our most recent cohort was treated to an end of term "Intern Day", where they attended a presentation of our ESG Beehive Initiative, a career building workshop, and were provided a delicious team lunch. Our goal is to provide all our program graduates with a good grasp of our business, a career search plan, and lots of great friends and connections.
This program spans from May to August and we offer positions in virtually all departments including Asset Strategy, Investments, Leasing, Development, Information Technology, Marketing & Communications, People & Culture, Finance, Legal and many more. There's truly something for everyone!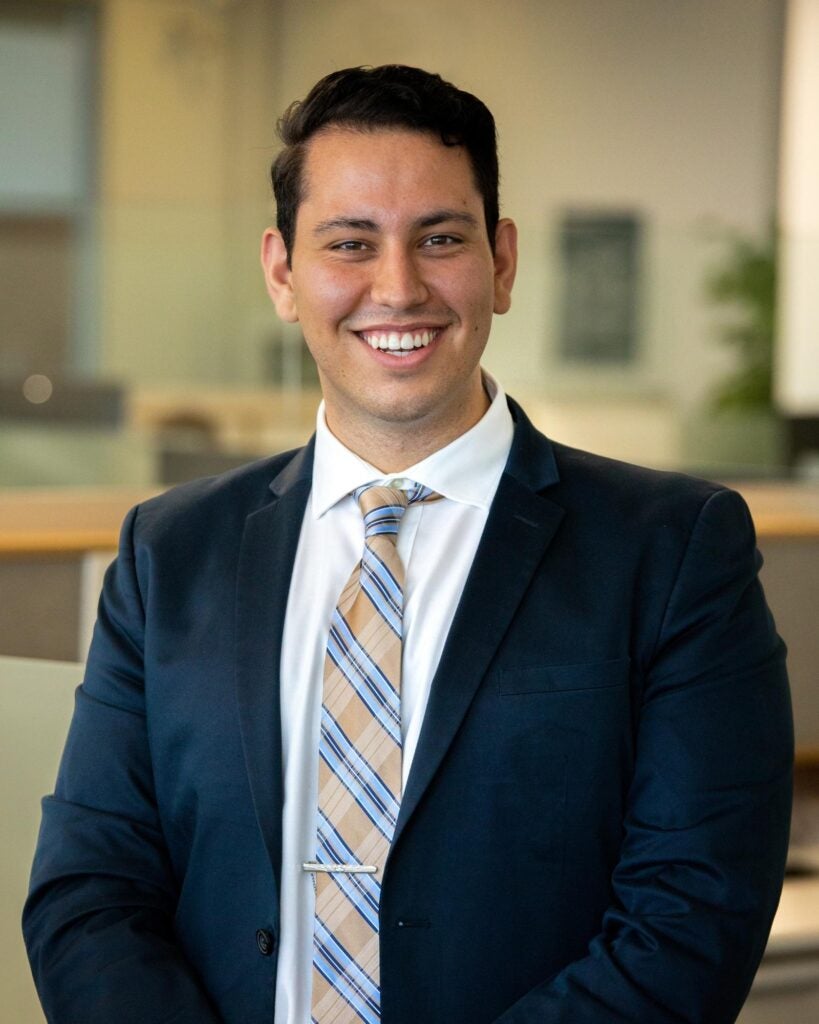 "In the summer of 2021, I join the First Capital REIT internship program as a Leasing Intern! This experience has taught me various skills of negotiation, creative thinking and working with a collaborative hardworking and highly knowledgeable team. First Capital has exposed me to a team with one common goal – To establish thriving communities that go beyond the standard framework of a regular landlord.

I was later brought on the team as a leasing coordinator once the internship concluded. The First Capital Team has been a great support and guide for my career path within the real estate sector. Special thanks to my Senior Leasing Manager, Leah Feeley who has been a great mentor and superior through this journey. "
– Andrew Chiaino – FCR's Leasing Coordinator
"In the summer of 2021, I began my internship with First Capital as a Marketing & Communications Intern. As a fresh graduate from Wilfrid Laurier University, I was given the right tools and learning opportunities needed to further my career beyond my academic knowledge and experience. Thanks to my outstanding mentors at FCR, I have gained invaluable marketing skills in strategy, campaigns, creative writing, graphic design, and so much more.

In the fall of 2021, I was hired on as a full time Coordinator and am extremely grateful to be part of such a dynamic, collaborative, and positive team that helps me reach my career goals – I look forward to my future here at FCR!"
– Sophie Dewitte, FCR's Marketing and Communications Coordinator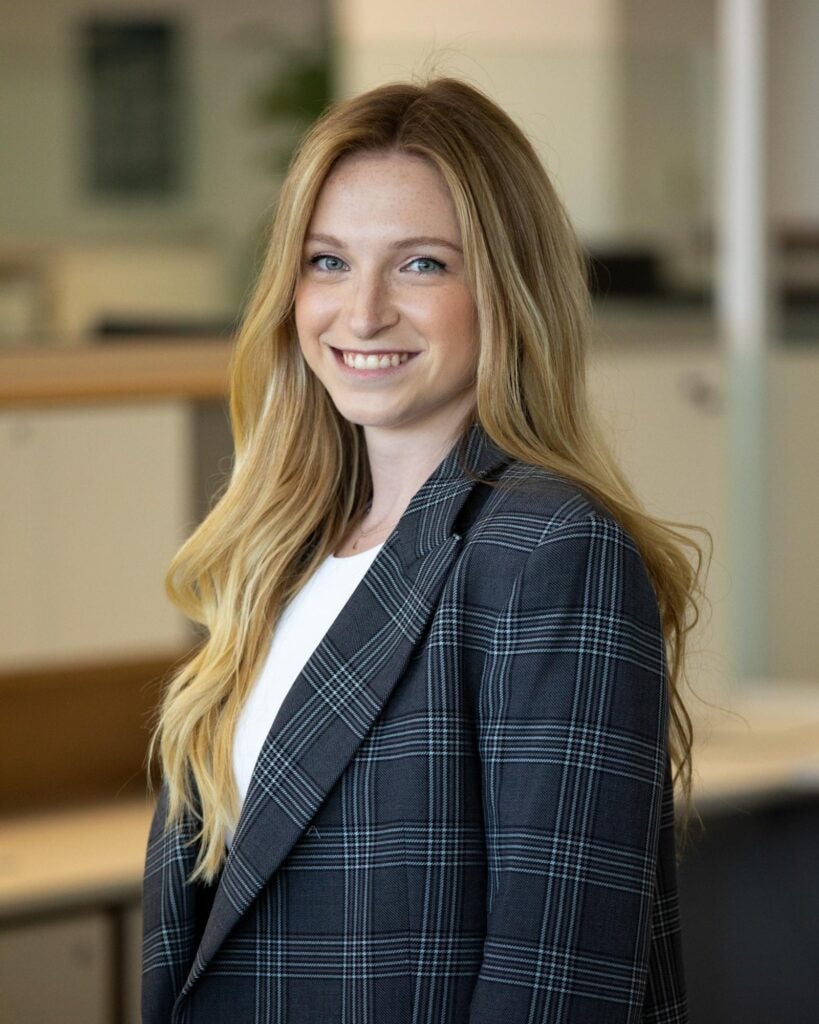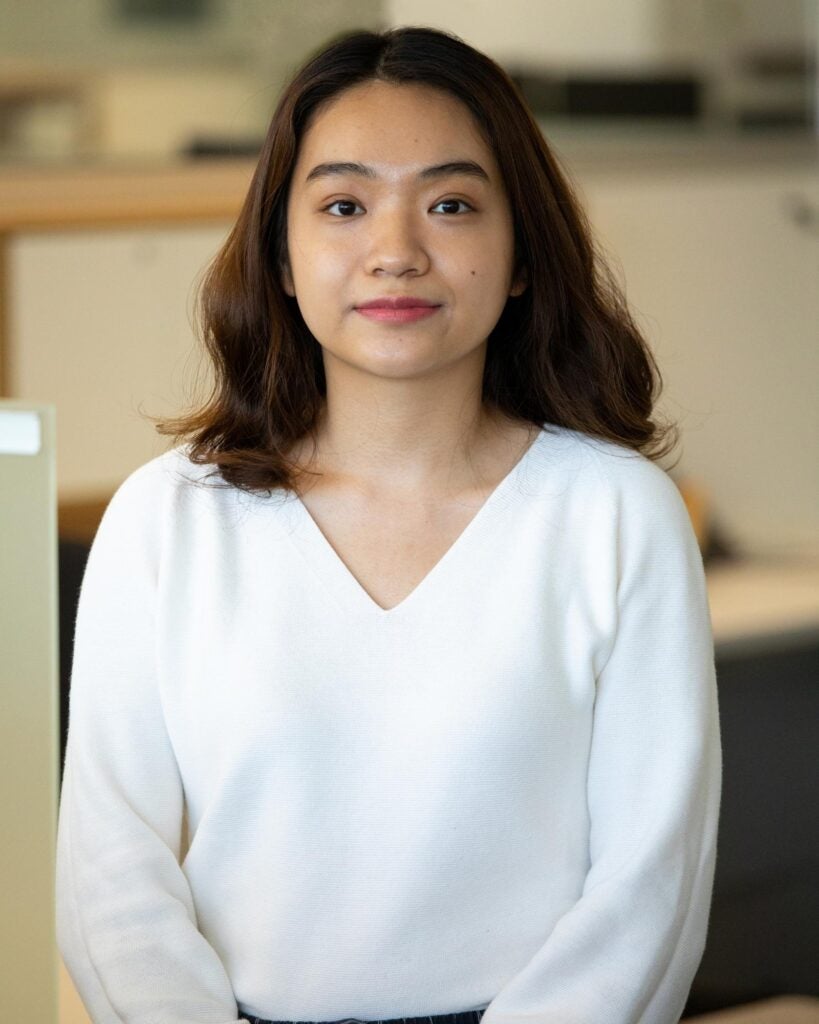 "My 2021 summer internship with FCR has been a wonderful learning experience. I worked with the IT department and was guided by my incredible mentor Brad Edey, Director of Data & Automation. I have applied a lot of what I've learned in school while also learning advanced skills from fellow interns, co-workers, and mentors.

FCR has an excellent and diverse workplace environment. Aside from my technical training, I was really impressed and felt educated during their Equality, Diversity, and Inclusion informative sessions and weekly Power Hours for interns.

Upon completion of my summer internship, I was hired on as a full time Data & Automation Analyst – I look forward to my future here at FCR!"
-Thao Tran, FCR's Data & Automation Analyst
CEO's Capstone Project
Each summer, our interns also take part in the CEO sponsored Capstone Project that ties all the foundational elements of the internship program — practical work experience, collaboration, research and innovative problem-solving. Students work together across their disciplines and look for ways to drive creativity and innovation within our portfolio of mixed-use real estate. This special project spans the entirety of the program and is presented to our Executive Leadership Team at the end of the four-month term. Talk about real work experience!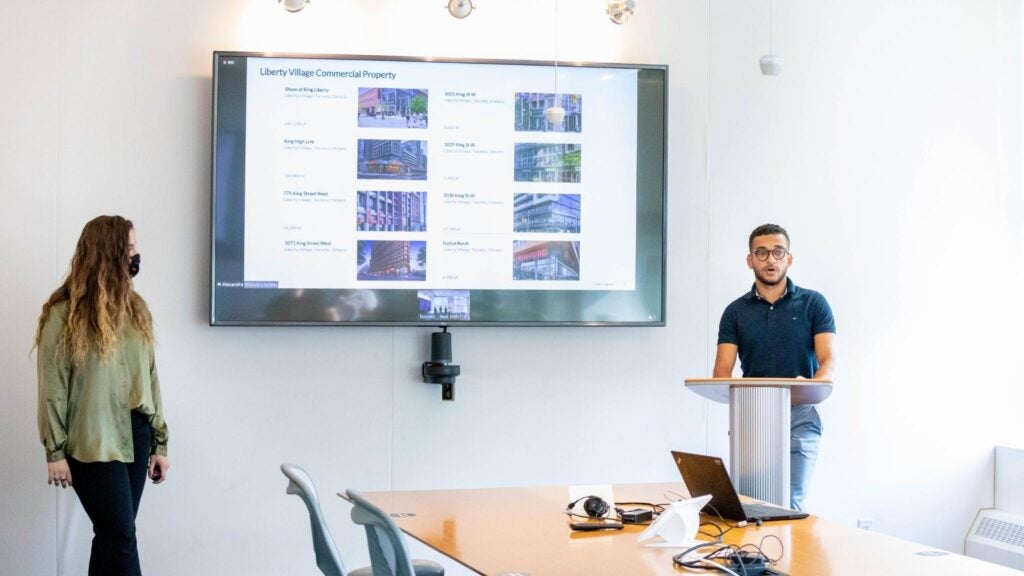 Why First Capital?
At First Capital, we offer a dynamic and diverse environment that allows for all our employees to grow and be successful. Our goal is to change the face and pace of Real Estate, and that all starts with our team. We're serious about Equity, Diversity, & Inclusion, are passionate about our Environmental, Social, and Governance goals and initiatives, and have an extensive Public Arts Program. In 2021, we partnered with The Globe and Mail on their Women's Collective, was recognized as one of , and named one of the top honourees for The Globe's Women Lead Here Annual Report.
Need help with your resume? Check out our blog on resume trends, tips, and tricks you should be thinking about here.
Want to keep updated on all FCR job opportunities? Subscribe to our Recruitment Newsletter here.